CAT 2017 Results: 20 candidates score 100 percentile
CATKing
2018-07-20T10:10:52+00:00
The results of the common admission test (CAT) that enables more than 199,000 candidates seek admission in India's top business schools, including the IIMs, were declared on Monday.
Like last year, 20 candidates have scored an overall 100 percentile in CAT 2017, but the profile of these candidates were different this year as compared to CAT 2016.
"While in CAT 2016 all the top 20 candidates were male and engineers, this year the top 20 list contains two female candidates and three non-engineers," said IIM Lucknow
Also Read: Expected Cut-Offs for CAT 2017
Candidates can download their scorecards by logging into the official CAT website (www.iimcat.ac.in). Individual SMS messages were sent to candidates informing them of their overall percentile.
India has 20 IIMs which admit nearly 4,000 students into their flagship two-year management programs. Apart from the IIMs, 100 institutes use CAT scores for admissions.
IIM Lucknow will call candidates for interviews in February-April.
---
Raj Doshi – IIM A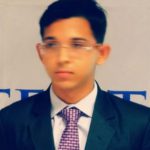 Thanks to the entire CATKing team, who have played an important role in my success to make it to IIM Ahmedabad. I would like to thanks Rahul Sir for his continuous support and motivation till the D-Day.
Raj Doshi – IIM Ahmedabad 96.67%tile
Sakshi Gandhi – IIM A
I truly thank CATKing for helping me make it to IIM Ahemdabad, I am thankful to Rahul sir for all the last moment tips & tricks.
Sakshi Gandhi – CAT 99.88%tile – IIM Ahemdabad
Jay Gosalia – IIM B
CATKing was really helpful in my GDPI Preparations for IIMs. Tips and Strategies by Rahul, helped me think through for the entire process, rather than just preparing from the WAT PI point of view.
Jay Gosalia – IIM Bangalore
Vivek IIM B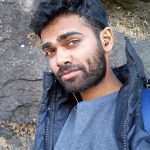 I would like to thank Rahul sir for firing spark in me to prepare for CAT and go for MBA. I was not sure whether to go or not for MBA but introductory session by Rahul sir motivated me and I decided to prepare for CAT. His quote 'Success is the best revenge' kept me motivated throughout my preparation as I wanted to prove a point to someone.
Once again thank you CATKING and Rahul sir for helping me securing much coveted IIM Bangalore seat, the best in India as per HRD rankings. I wish all the best to CATKING and its CAT aspirants.
Vivek – IIM Bangalore
Debanjana – IIM C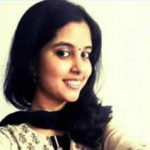 The mentors at CATKing with their teaching methods especially "strategies" were very helpful.
Their support and motivation helped me convert IIM C.  I would like to thank Rahul Sir for conducting lot of Mock GDPI sessions and providing honest feedback.
Debanjana – IIM Calcutta
Neha Rathore – LSE Admit & IIM A (Call)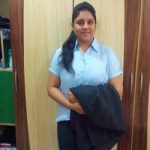 Thanks to CATKing for a great strategic input to boost my scores. I started preparing for CAT after my graduation in the month of March. As advised by Rahul Sir, for the first few months, I focused on basic concepts and then on taking mocks and improving on my weaker section was my target. My success mantra is "Believe in yourself, the world will believe in you".
Neha Rathore – London School of Economics – IIM A Call (98.97%tile) 
Khushboo IIM L
Rahul Sir and CATKing rocks! They truly know what they are into and are doing a great job by providing the right guidelines to the students aspiring for CAT. Thanks for all the help, I was able to convert IIM L. Keep up the good work.
Khushboo – 96.49%tile IIM Lucknow
Taniya Kurve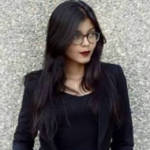 My cat preparation would not be as comprehensive as it has been without CATKing. Their study material, mocks, faculty and support staff all have been excellent. Special thanks to Rahul sir for all the guidance and inputs till the very last day of both exams and GDPI. If you are looking for sturdy support and excellent study material; CATKing is for you.
Taniya Kurve – IIM Indore
Kaushal Bavishi – IIM R
When the exams approached near, while the other coaching institutes stopped conducting lectures; CATKing started to teach the strategies to do in the exam. This was something which helped me a lot during the last days of the studies. They were very responsive to the students doubts/queries or problems.
Kaushal Bavishi – IIM Raipur 97.46%ile
Jay Satra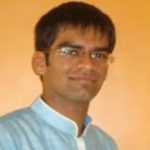 GDPI are always a big challenge, as the competition gets steeper; however, I was lucky to have the CATKing team to mentor me on this very crucial step. Thanks to Rahul sir for his end to end guidance on all the aspects of GDPI.
Jay Satra 97.43%ile – IIM A | S | L | I | K & SPJain
Piyush Bindu – IIM L
CAT is one of the most crucial exams of one's life and having the right preparation partner goes a long way in this decisive battle. I was fortunate to have CATKing alongside my preparation.
Piyush Bindu IIM L – McKinsey
Jay Walendra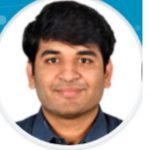 I was a bit nervous before signing up for CAT however the CATKing team was quite helpful in clearing all the doubts. All the faculty played an important role in my preparations. Their last moment tips and tricks were very helpful to boost my prep.
Jay Walendra  – IIM Indore, New IIMs
Gaurav Deshmukh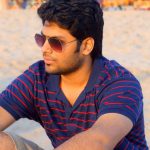 Excellent faculty with every individual being an expert in their subject. Rahul sir is undoubtedly the best teacher for English. Ekagra and Rohit Sir got my quants concept clear & their tips and tricks for solving advanced quants problems was awesome. The best part is that everyone is a MBA grad from one of the best colleges in the country. Workshops conducted for every exam helped understand the the paper the better and crack it smartly. Reaching out students through social media was a big benefit to keep us updated with every event happening. GK sessions held on Facebook was a great way to study the subject. Also, every teacher is a true motivator!
Gaurav Deshmukh – IIM Kashipur – 96.18%tile
Biswadip Roy
Being an engineering student, I never faced trouble with Quants however when it came to Verbal I was a bit nervous. However, this nervousness was brought to an end once I joined CATKing. Rahul Sir was exceptionally good with the subject and made sure we conceptually learnt it. This helped me score good and eventually secure a good college.
Biswadip Roy – CAT 97.3%tile, CET 99.7%tile and NMAT 219 – NMIMS
Sagar Sant
Thanks to CATKing, I was able to make it to a top B-School like SPJain. It is always special to make it to the college of your teacher. Now I can proudly say, I share the same college as that of Rahul Sir. I would also like to thank all the faculty at CATKing esp Ekagra Sir and Anisha ma'am.
Sagar Sant – SP Jain
Deepak Harjani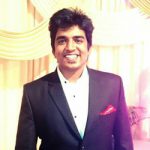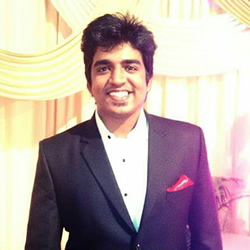 CATKing played a major role in my path to success. Special thanks to Rahul Sir for guiding me throughout in this journey. My success mantra: if you think and believe that you can do it, you will! This helped me boost my confidence.
Deepak Harjani – IIM Rohtak, SP Jain, IIFT, NMIMS Mumbai (Calls)
Prathamesh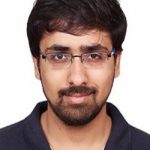 I am very happy with my decision to join CATKing for my MBA entrance preparation. CATKing has excellent faculty who are experts in their respective domains. Rahul Sir's workshops were really helpful for Verbal preparation. Through his workshops, Rahul Sir motivated me every time to work hard and keep pushing myself. Along with hard work, keeping your moral high is equally important when it comes to cracking CAT. Rahul Sir helped me to keep my moral high especially as the CAT exam day was approaching. Ekagra Sir contributed instrumentally in improving my Quant and DI/LR solving skills. CAT exam is just the first step towards getting into your dream school. GD/WAT-PI process plays an important role in the final selection process and the faculty at CATking made sure that I was well prepared for this. I would like to thank Anisha Ma'am and Rahul Sir for conducting lot of Mock GDPI sessions and providing honest feedback. A big thank you to the entire CATKing team!
Prathamesh – CAT 96.78%tile – SPJIMR & New IIMs
Aftab Mulani – IIM Rohtak (Call)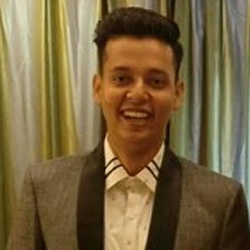 It was a great journey at CATKing. The faculty here are highly knowledgeable, dedicated and never hesitate to explain a concept any number of times, till we are clear with it. Also, the guidance during the GD/PI process was awesome and very informative to crack to grueling PI round. The mock interviews were very helpful. I can vouch for the quality of teaching by the faculty. My success mantra is practice till you cannot get it wrong!
Aftab Mulani – IIM Rohtak (Call)
Apoorva Choudhary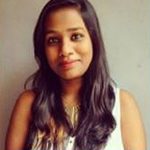 Thanks to CATKing to help me in my preparations. The strategies & tactics provided by them were very effective. Special thanks to Rahul Sir & Anisha ma'am for all the guidance and help in my preparation.
Apoorva Choudhary – IIM A Call
Tushar Sawant – IIM K
My journey for CAT preparation has been very exciting and the credit of my success goes to all the CATKing Faculty, esp Ekagra sir who resolved all the Quants & DI related doubts. I must also thank Rahul sir who cleared all the fundamental doubts about verbal ability and also kept the students motivated.
Tushar Sawant – IIM Kashipur
Piyush Agarwal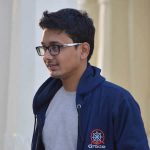 I have been fortunate to have joined CATKing. I had no doubts that this will be the right choice after meeting Rahul Sir. Not only they are good with Verbal but also have great faculty for DI, LR & Quants. The best part is their study material which is very systematic and very close to the actual exams.
Piyush Agarwal – 97.2%ile – IIM Rohtak IIM K Call
Naynesh
Thanks to CATKing for all the guidance and help for my CAT Preparations. I was very fortunate to get in touch with Rahul sir, who was an excellent mentor; he not only helped me with Verbal ability but also help boost my confidence for the crucial CAT exam.
Naynesh Rajyak – IIM L Call
Anjali Verma
I have been fortunate to join CATKing for my MBA entrance exam preparation. All the faculty were very good and helpful. Rahul sir played an important role not only as a verbal faculty but also to maintain the high moral of the students. He was very motivating.
Anjali Verma – IIM Jammu
Tej Rajani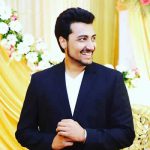 The lectures and the faculty are truly one of the best one can get for his/her prep. Besides, the preparatory process for GDPI was exhaustive and those sessions are a must attend for any MBA aspirant. Some key guidances given by Rahul sir and the rest of the faculties proved to be very useful on the D-day. Thanks to the CATKing team for putting in so much efforts and bringing out the best in me , for me to realise my JBIMS dream!
Tej Rajani – IIM L (Call), JBIMS
Vaibhav Shah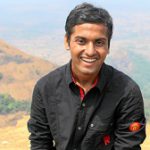 I have been associated with CATKing since I began my journey; since then it has been nothing short of wonders. Coming from a Commerce background I was not particularly strong in Quants/DI or verbal either but the faculty at CATKing helped me gain excellence in these topics at ease especially Ekagra sir's quants shortcuts. My journey in cracking top MBA entrance exams is incomplete without mentioning Rahul Sir who has been constant support and pushing me and believing in me that i can achieve great scores.He has been a true mentor and motivation in this Journey.Last but not the list I would like to thank all the CATKing faculties for their esteemed support.
Vaibhav Shah – NMIMS, IIM Shillong
Rukhsar Khan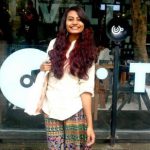 CATKing team and Rahul sir has played an instrumental role in my success in the most competitive exam. The team was just a call away for any doubts or questions which we had. The professors and staff members both helped whenever and wherever needed. Thanks CATKing for a great and much needed mentor-ship & motivation.
Rukhsar Khan – CAT 96.30%tile IIM Raipur, Rohtak, Ranchi & MICA
Keval Satra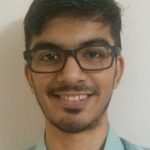 Thanks to CATKing I was able to make it to IIMs; all the lectures are excellent esp the workshop that they conducted just few days before the exams. These workshops are not only filled with tips and tricks but also are full of motivation which is very much required for any student serious about these exams.
Keval Satra – IIM Rohtak – 98.74%ile
Pyarelal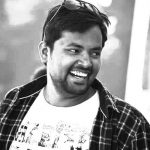 The preparation experience with CATKing was amazing; they know their stuff. They gave me a very clear idea about what needs to be prepared when. I was skeptical about quants however the faculty made sure they would start from the basics & then gradually move to the advance level. I took all the mocks and did a deep-dive analysis for each of them, which helped me score good in actual CAT.
Pyarelal – IIM Ranchi
Shashwat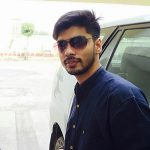 Rahul sir is a rockster; he is excellent with verbal teaching and I enjoyed every bit of it. I loved his webinars since they are always of engaging nature. Overall CATKing was a good experience and I enjoyed every bit of it.
Shashwat – IIM Lucknow
Prerak Thakkar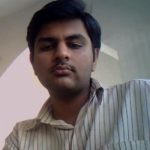 I would like to thank CATKing team and Rahul sir for my IIM convert. I was very fortunate to join CATKing which was not only a good place to study but also helped visualise the life during and post MBA. This was a motivating factor and kept us going. If you are serious about CAT, CATKing is the place to be.
Prerak Thakkar – IIM Rohtak
---
Slide Anything shortcode error: A valid ID has not been provided
Comments