CATKing CAT 2022 Toppers
The CAT 2022 exam was conducted on 27th November by IIM Bangalore and more than 2.2 lakh aspirants appeared for the exam.
On 21st December 2022, IIM Bangalore released the CAT 2022 results, the results were expected to be released in Jan however, are released in December itself. Students can download their CAT 2022 scorecard from the official website.
CATKing is proud to congratulate one of the many toppers of the CAT 2022. Their hard work indeed paid off.
| Sr. No | Student Name | VARC | DI LR | Quants | Overall %tile |
| --- | --- | --- | --- | --- | --- |
| 1 | Geet Sai Sumant Jupudi | 83.13 | 99.98 | 99.86 | 99.89 |
| 2 | Saboo Om Manish | 94.58 | 99.79 | 99.78 | 99.84 |
| 3 | Aman Bhardwaj | 99.95 | 98.78 | 89 | 99.64 |
| 4 | Nayan Chandak | 97.93 | 98.78 | 98.55 | 99.51 |
| 5 | Harbakshish Singh Nayyar | 99.15 | 99.79 | 90.02 | 99.51 |
| 6 | Aman Jaswani | 84.98 | 99.55 | 99.63 | 99.49 |
| 7 | Ganesh Shasta Sharan Ramadugu | 98.27 | 98.08 | 98.65 | 99.46 |
| 8 | Kislay Kr Bhardwaj | 99.8 | 98.4 | 90.73 | 99.42 |
| 9 | Abhishek Pushpak | 98.54 | 98.65 | 96.65 | 99.34 |
| 10 | Tejas Ahuja | 99.52 | 88.21 | 98.15 | 99.21 |
| 11 | Madhav Ajmera | 98.27 | 97.67 | 97.12 | 99.11 |
| 12 | Ramesh Ganesh Shenoy | 99.85 | 94.79 | 91.21 | 99.11 |
| 13 | Nikhil Kumar Diwan | 91.99 | 99.79 | 96.04 | 99.07 |
| 14 | Shreya Jain | 99.41 | 92.29 | 97.12 | 99.06 |
| 15 | Arjun Maitra | 98.43 | 87.56 | 98.95 | 99.01 |
| 16 | Bhivandkar Pratik Jivesh | 97.4 | 81.79 | 99.59 | 99.01 |
| 17 | Arunabh Mittal | 97.4 | 81.79 | 99.59 | 99.01 |
| 18 | Ananjan Praveen Pagey | 97.25 | 82.67 | 99 | 98.62 |
| 19 | Mradul Garg | 98.64 | 89.56 | 96.25 | 98.28 |
| 20 | Pragya Arora | 98.05 | 99.73 | 58.01 | 98.18 |
| 21 | Ritvik Maurya | 99.15 | 98.25 | 74.23 | 98.18 |
| 22 | Snehal Sahu | 98.9 | 75.04 | 97.25 | 98.01 |
| 23 | T K Tejasvik | 96.77 | 95.89 | 94.79 | 97.99 |
| 24 | Tanuj Pathak | 83.81 | 98.55 | 97.72 | 97.99 |
1. Geet Sai Sumant Jupudi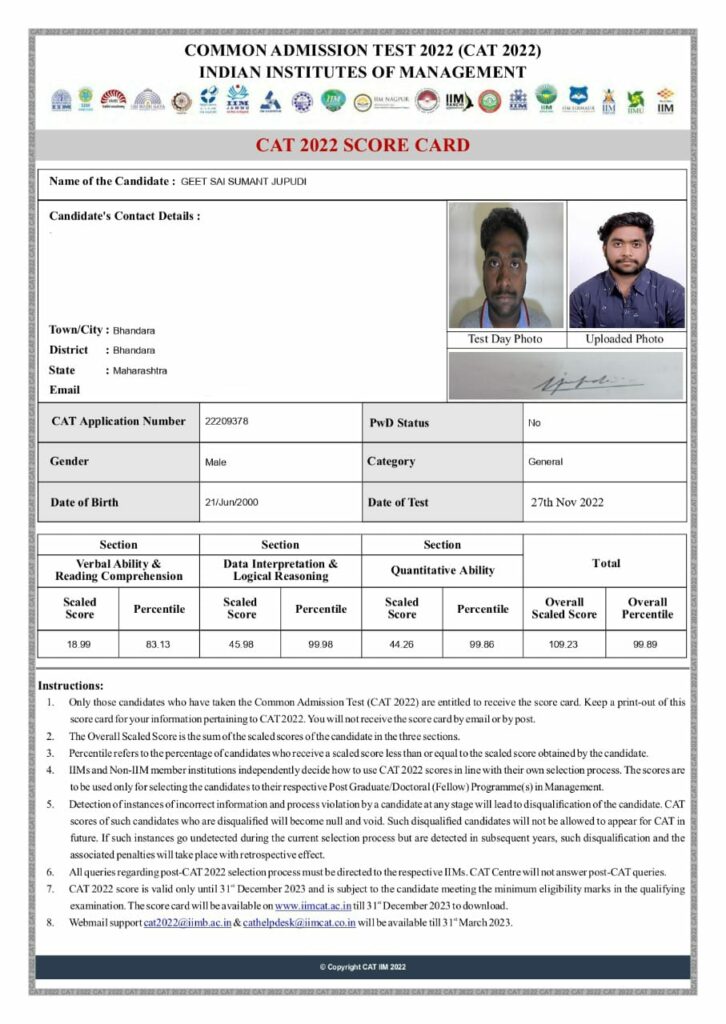 2. Saboo Om Manish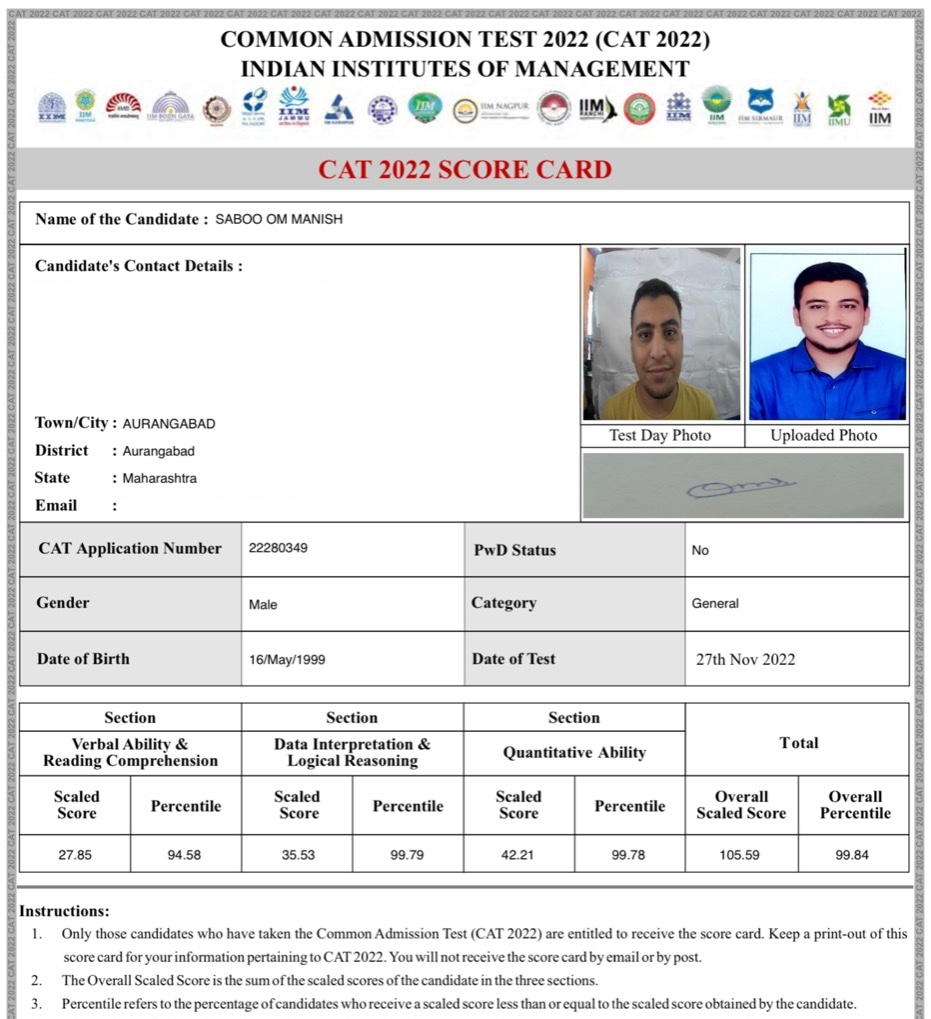 3. Aman Bhardwaj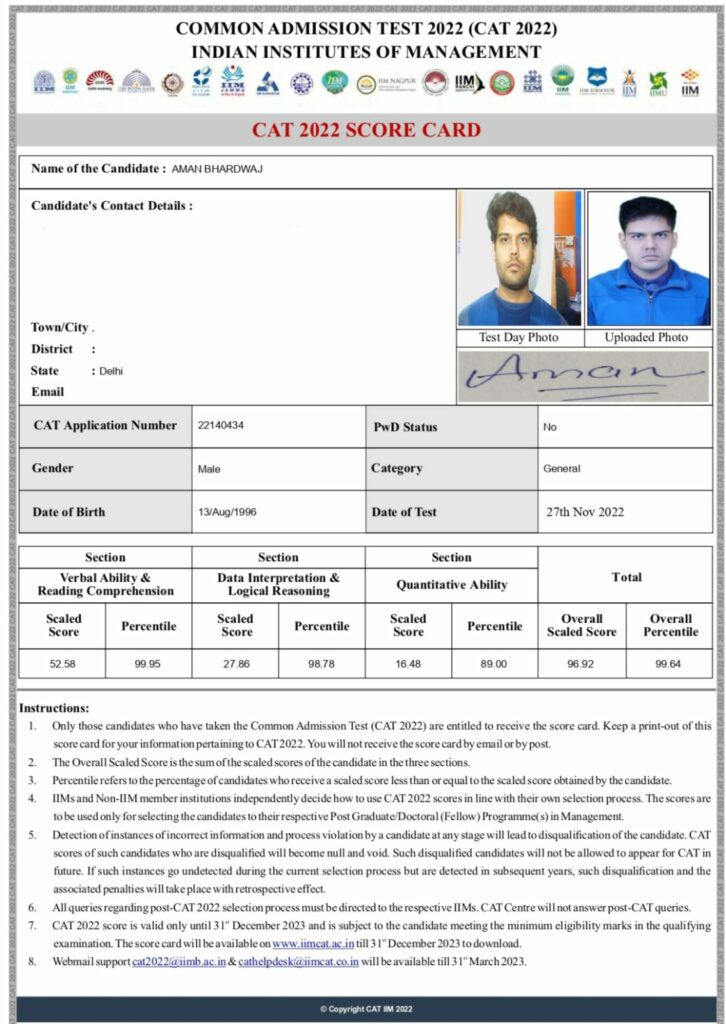 4. Nayan Chandak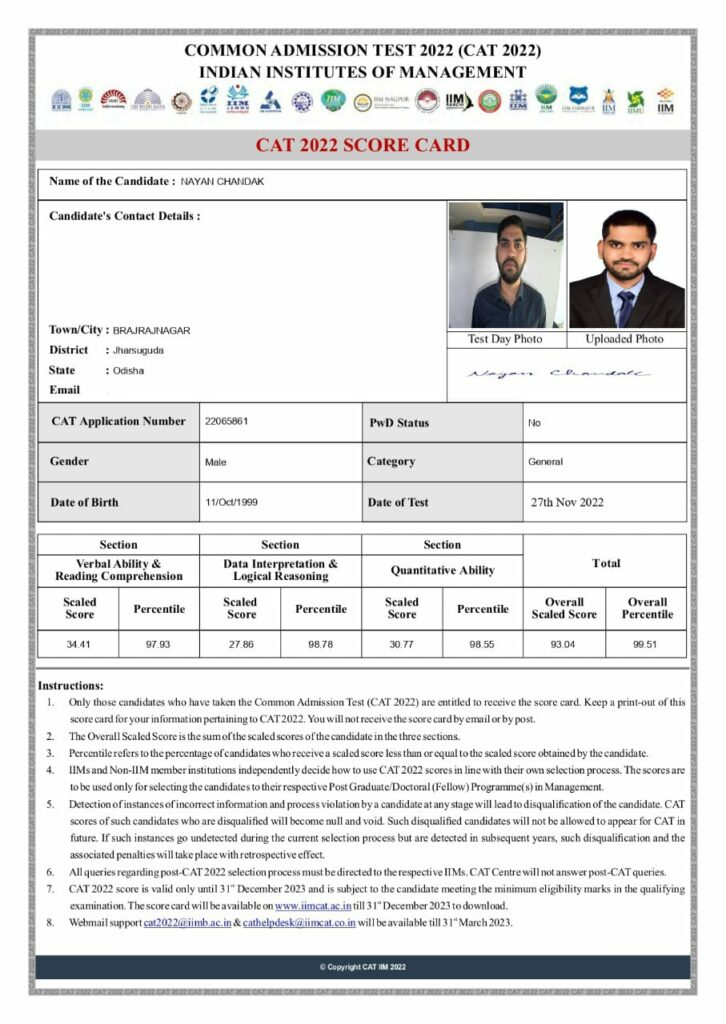 5. Aman Jaswani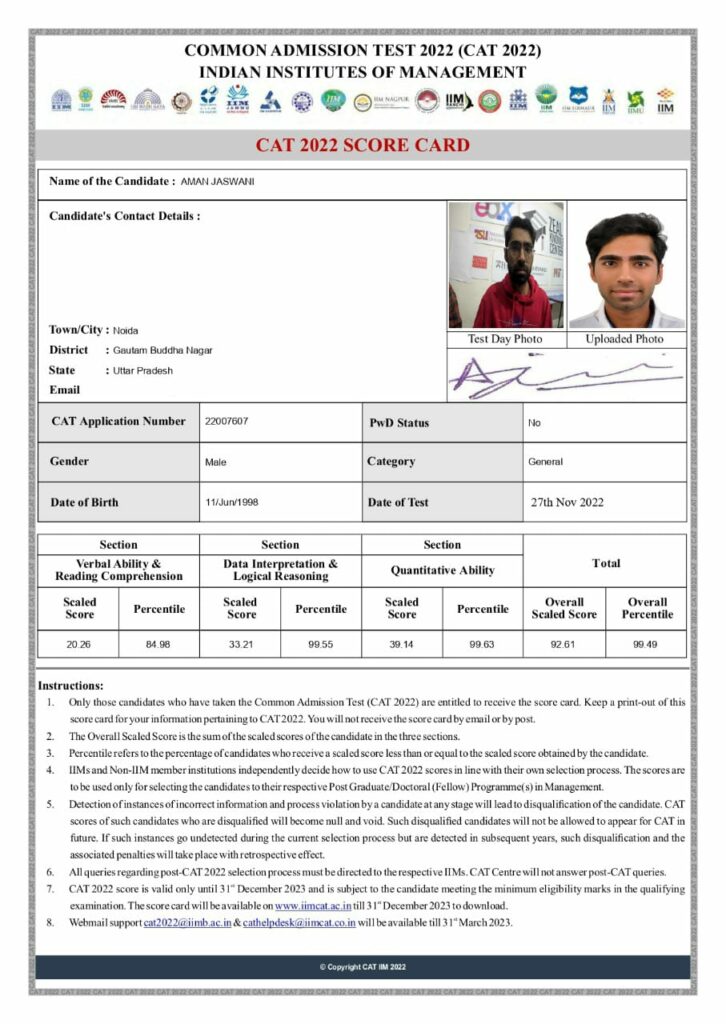 6. Ganesh Shasta Sharan Ramadugu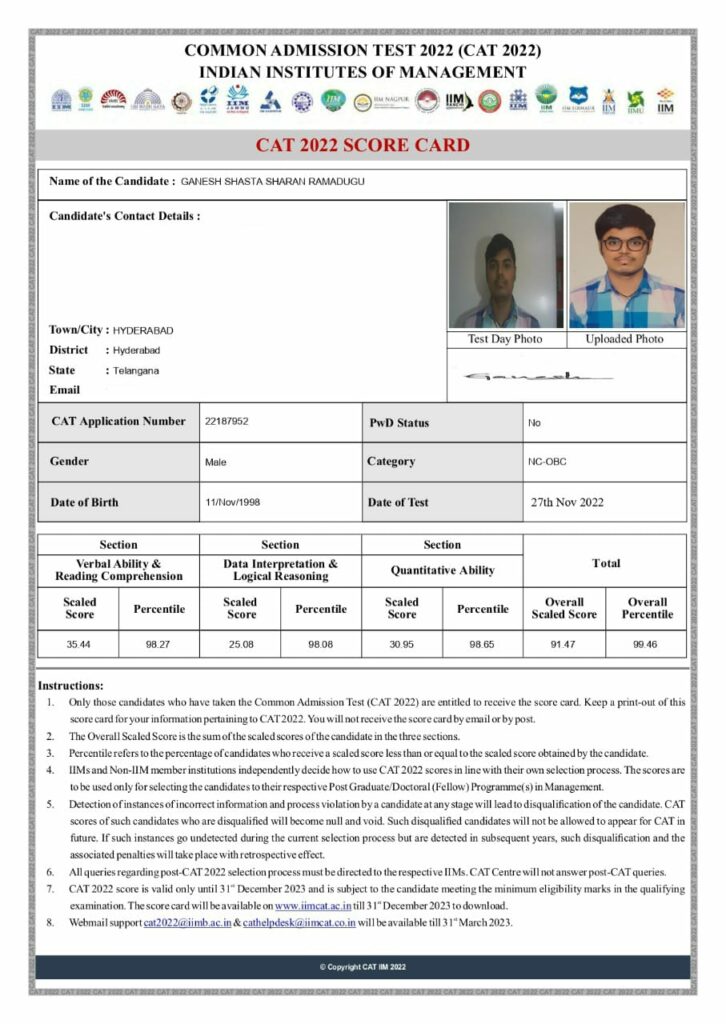 7. Kislay Kr Bhardwaj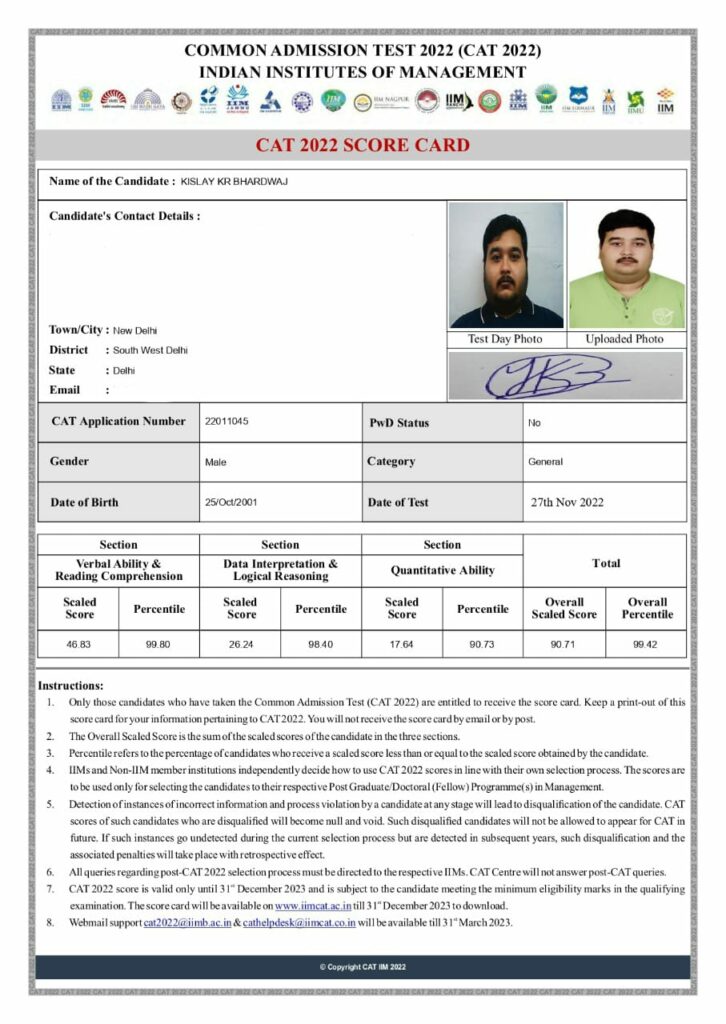 8. Abhishek Pushpak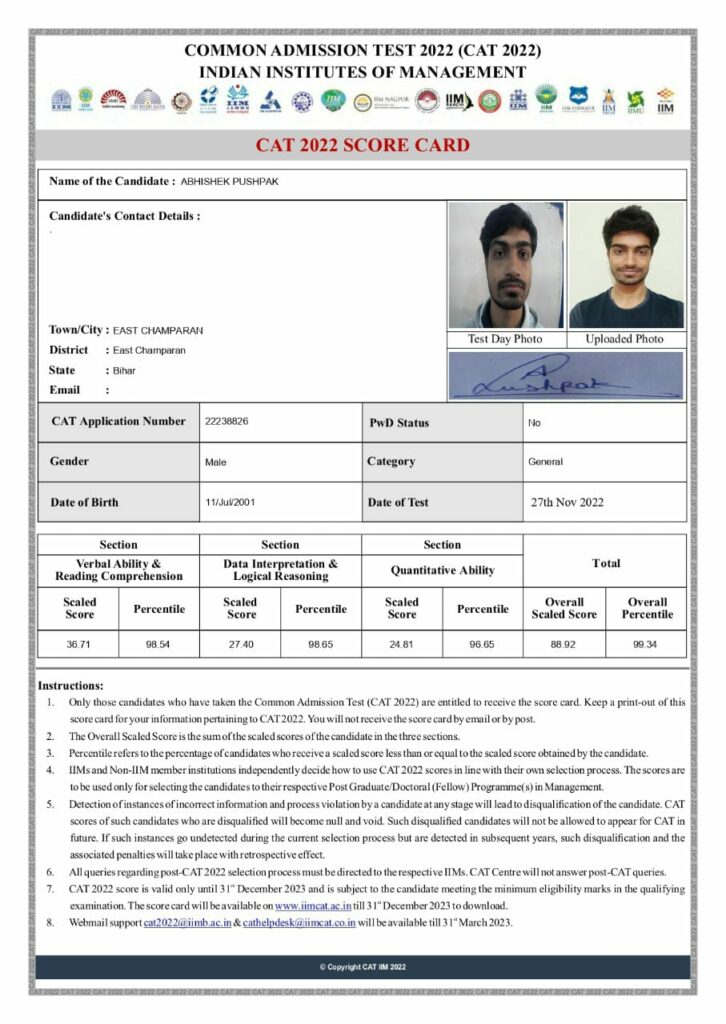 9. Tejas Ahuja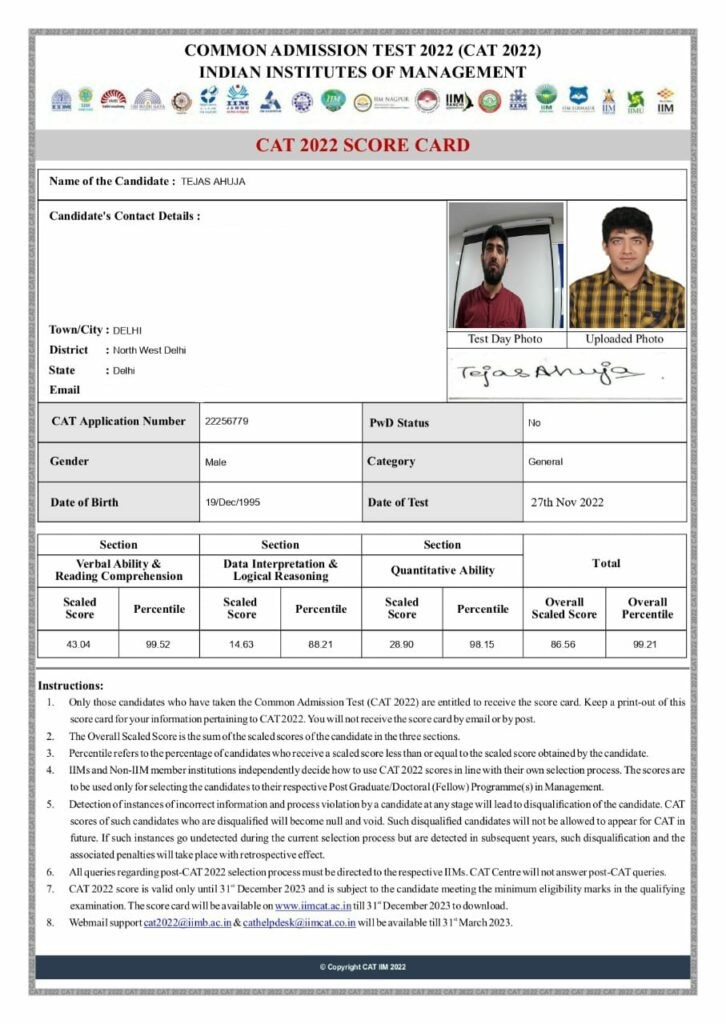 10. Madhav Ajmera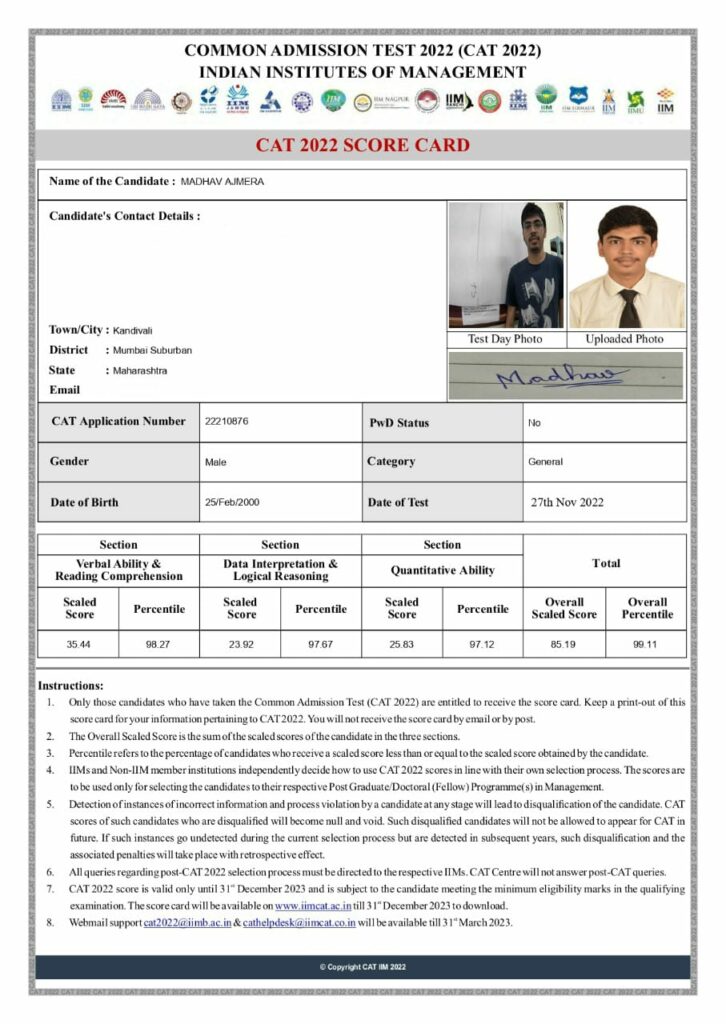 11. Ramesh Ganesh Shenoy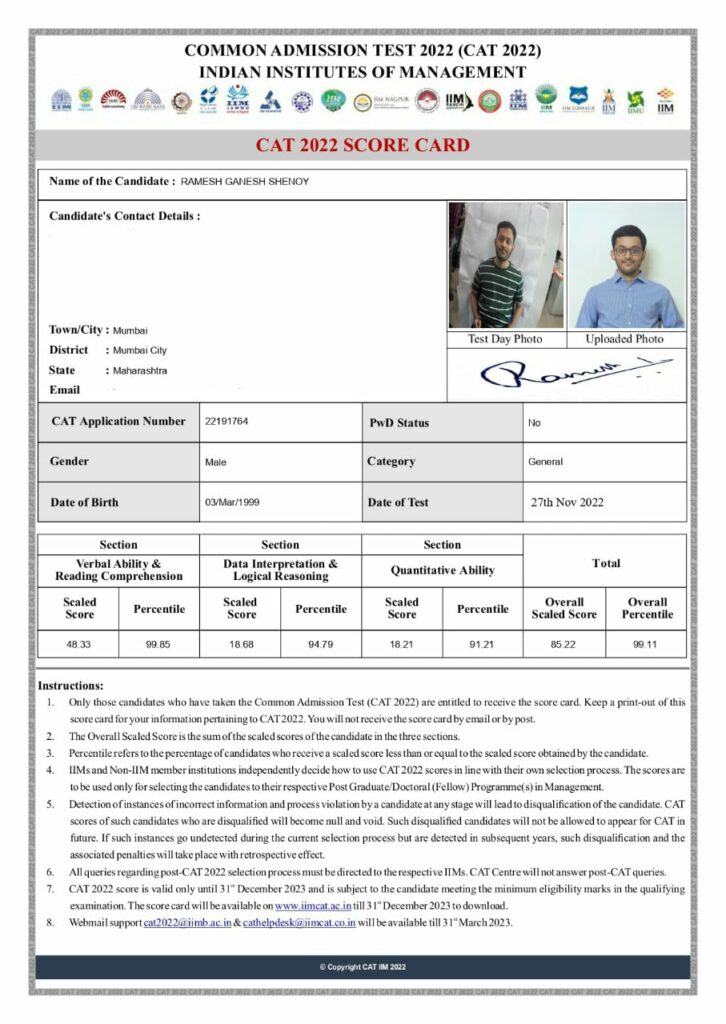 12. Nikhil Kumar Diwan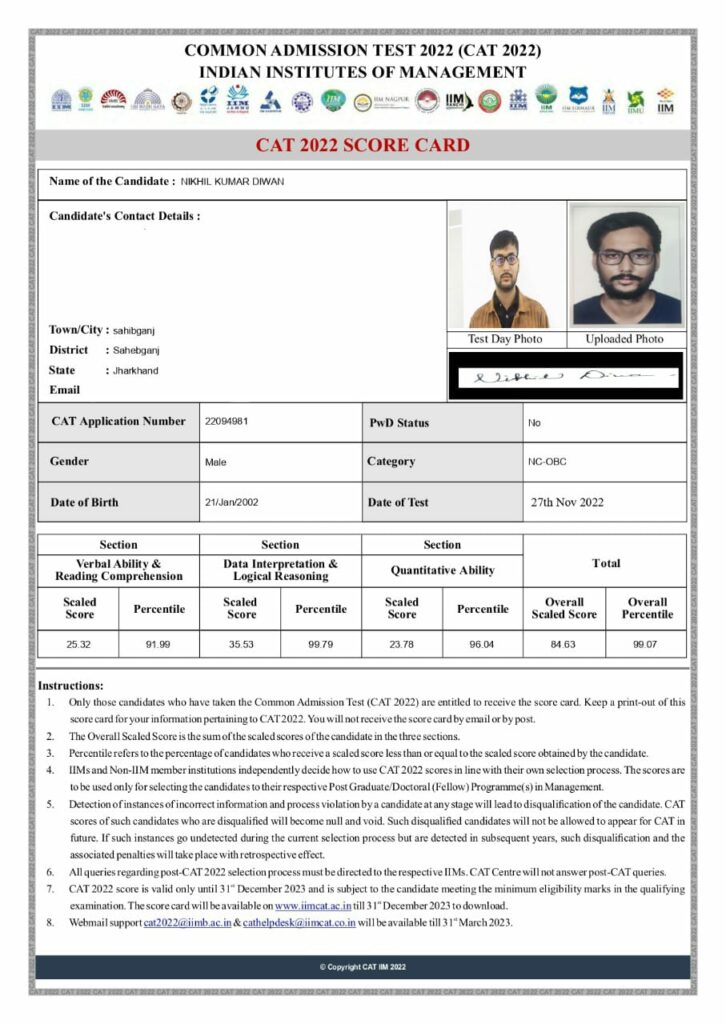 13. Shreya Jain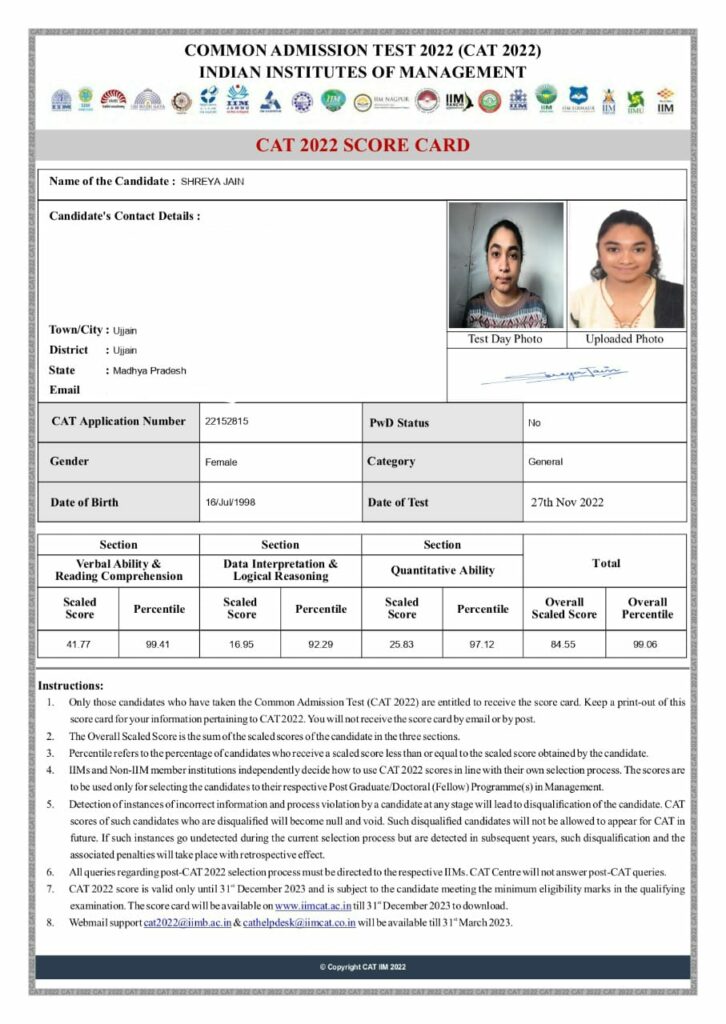 14. Shreya Jain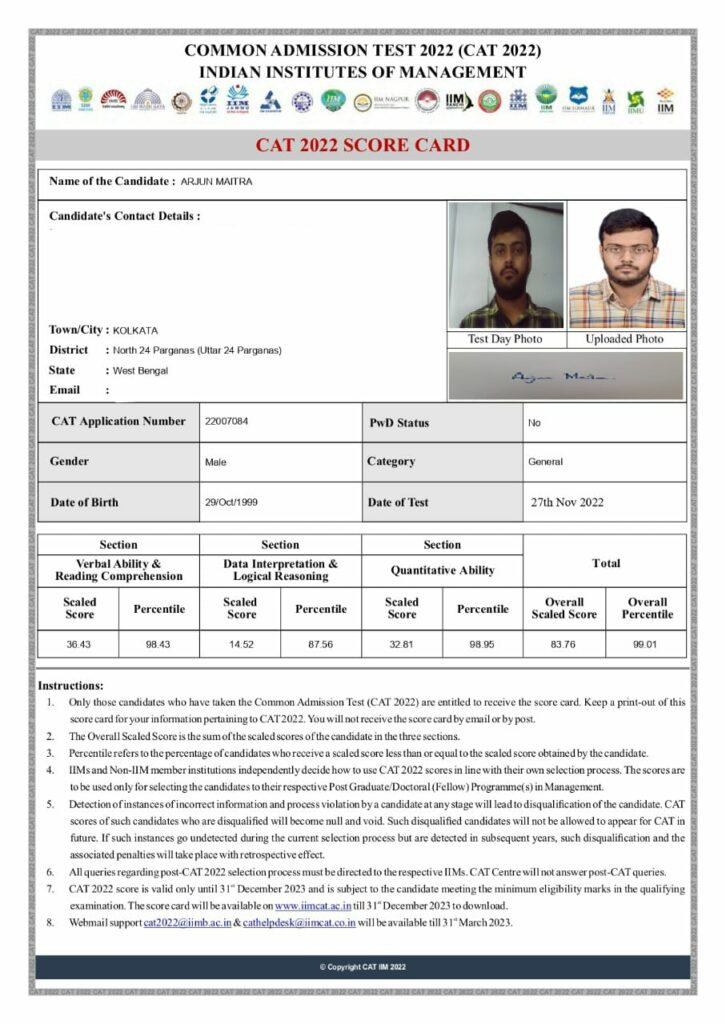 16. Arunabh Mittal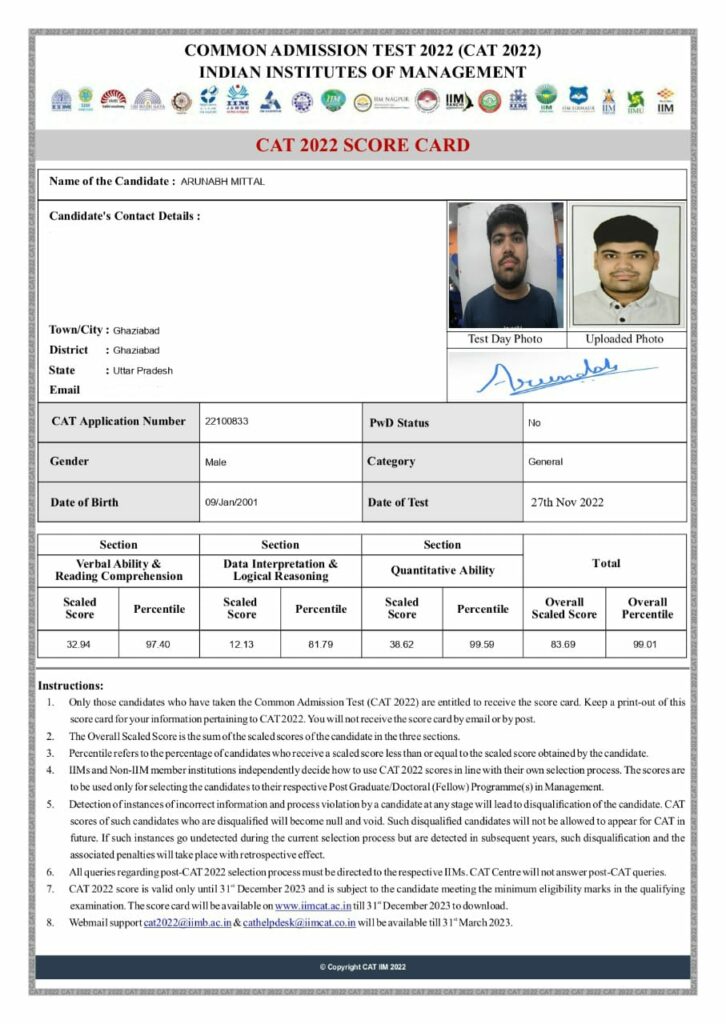 17. Ananjan Praveen Pagey
18. Mradul Garg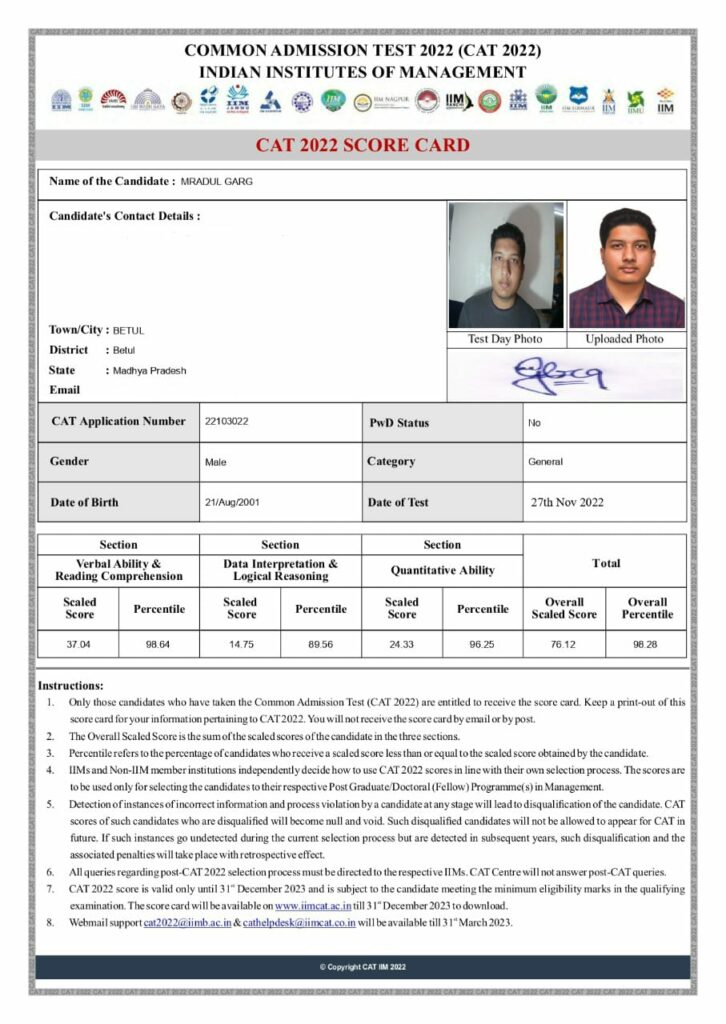 19. Pragya Arora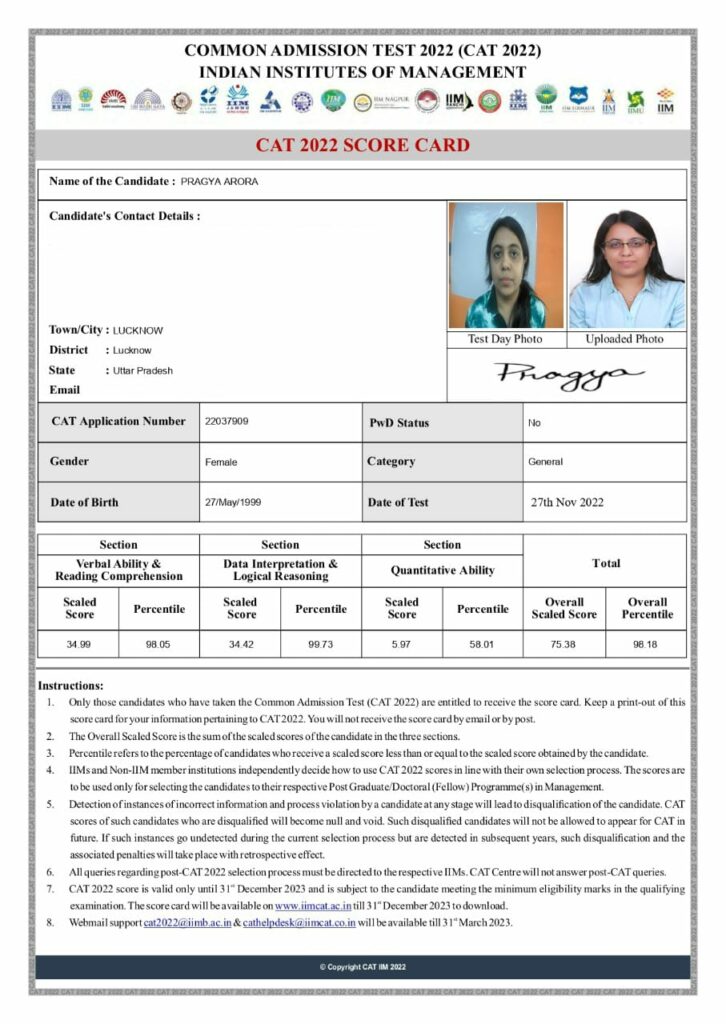 20. Ritvik Maurya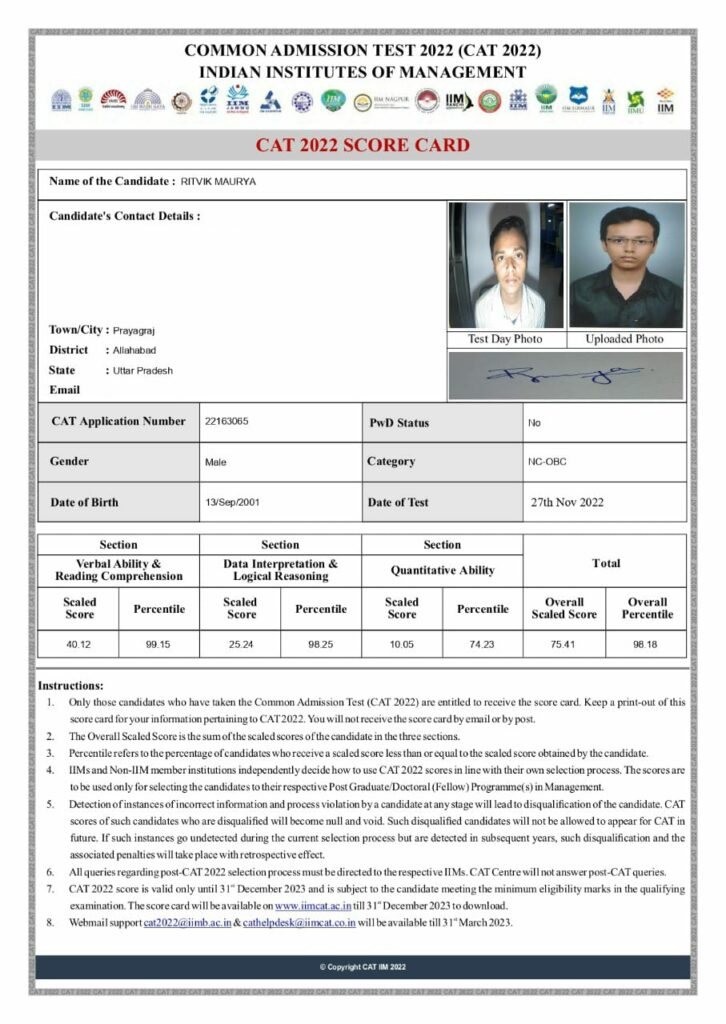 21. Snehal Sahu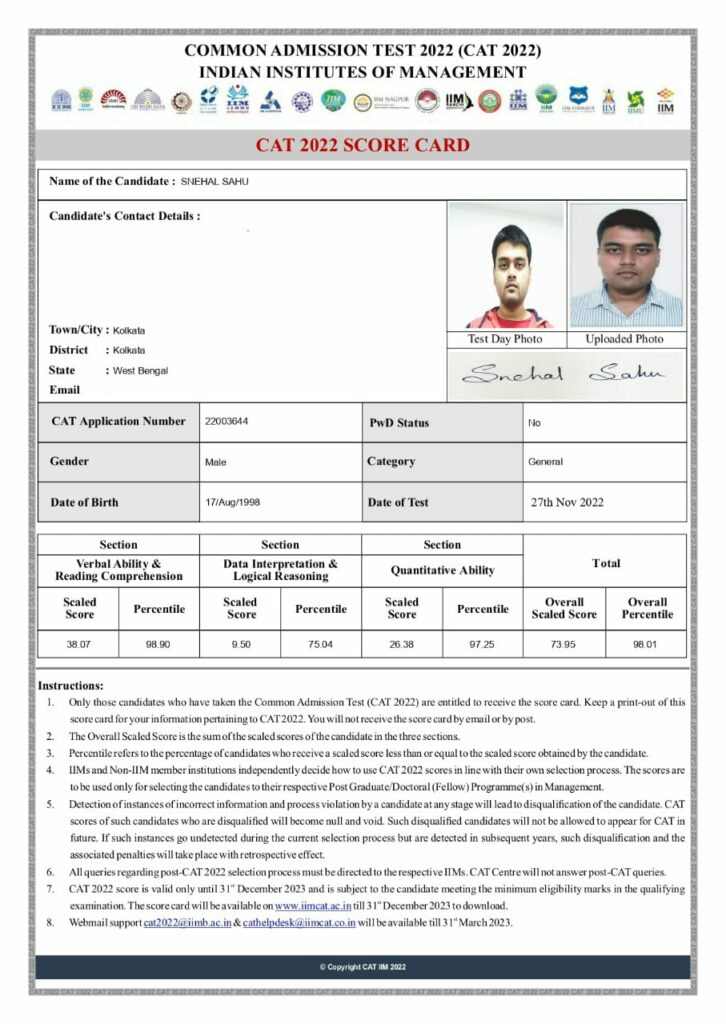 22. T K Tejasvik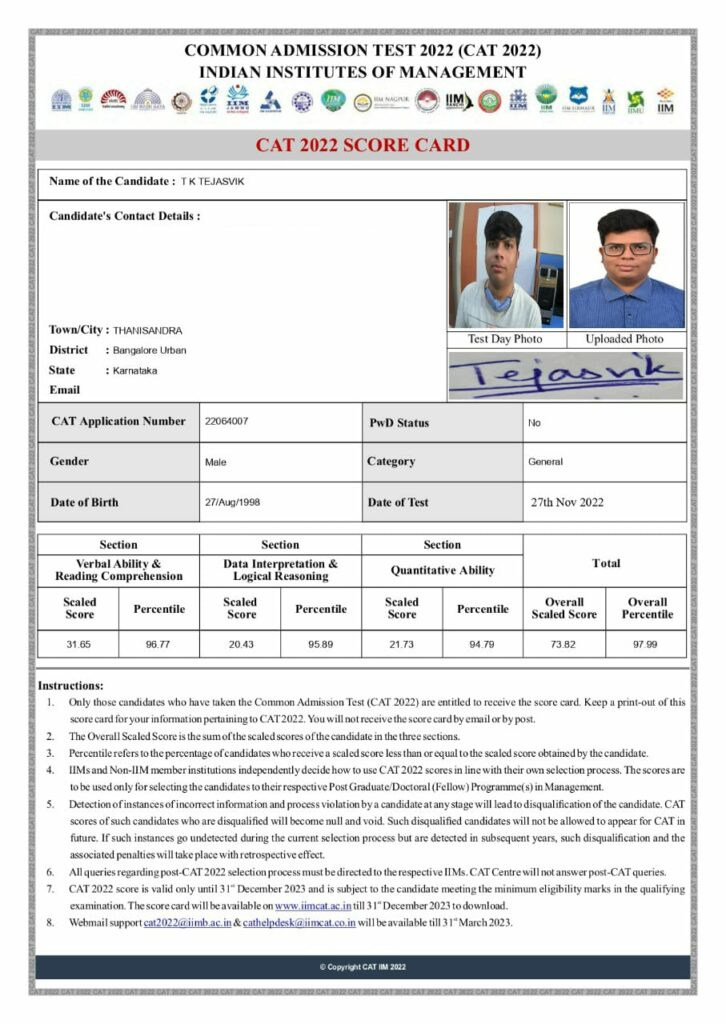 23. Tanuj Pathak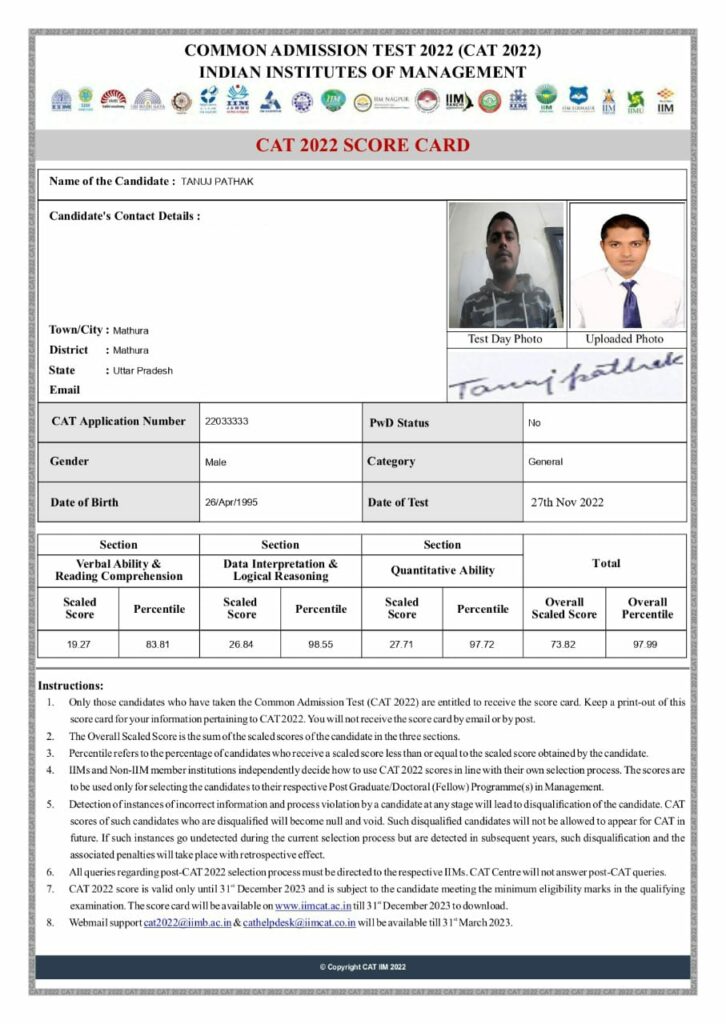 23. Harbakshish Singh Nayyar