CET Exam Coaching Centre
Pranay Kothari
CET is the most popular exam in Maharashtra in which approximately 106,000 applicants are appearing in 2018 from all over India. When you have a chance to get into top colleges of Mumbai, it's very important to give priority to CET just like CAT. To get started for preparing CET exam first thing which you will look for is the CET exam coaching Centre.
Choosing the right Coaching Centre is as important as choosing the right book or a right teacher. Coaching provides an ecosystem for a student to study and therefore choosing the right coaching is the most important step. However, the difficulty lies in selecting the best coaching Centre out of so many options available.
Also Read: How much time is required to prepare for CAT
I will try my best to remain objective and not biased in suggesting the right coaching Centre for CET exam preparation. Before that, it is important to know, the purpose behind joining such institutes or coaching Centre. Following introspection is important for everyone before joining any institute. Why do you want to join coaching Centre? Are you looking for full time course or just a test series? Can you give your time and efforts to the coaching pedagogy? After doing the introspection, you will be in better position to select the coaching which fits you and will help you in cracking CET Exam.
Learn from CAT Toppers and complete your IIM dream 
Some of the points you should look for in a Coaching Institute before joining are following-
Faculty
Competition
Test Series
Time and Location
Affordability
Faculty: One of the most important factor in deciding the right Coaching Center would be to know the faculty member. Their experience and knowledge is something which will help you in your preparation.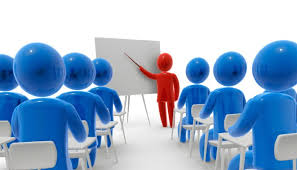 Remember, the student would only perform better if he/she is provided the right guidance and mentorship. Surely, these are something which has to come from faculty.
Competition: Have you ever wondered, why student engage more with coaching Centre which provide better competition. The reason is that the student would be better able to know where he/she stands, only if the quality and quantity of students are more.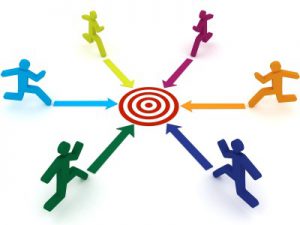 More number students participating in a test series will give you more accurate percentile and a better analysis.
Test Series: Before joining a Coaching Center for CET exam, it would be better to give a free mock test or get a demo from that Coaching. This will help you understand the level of difficulty of the test series they offer, and whether their difficulty level is matching the actual difficulty level of CET exam.
Test series with either too difficult mocks or too easy mocks as compared to the actual CET exam wouldn't help students in performing better in the actual CET Exam.
Time and Location: If you are someone who is doing a job currently, but who is also looking to join CET coaching, then you will want your timings to match with the Coaching timings. Also if you are someone who is living outside Mumbai, you will want the location of coaching to be in proximity with your location and not inside Mumbai.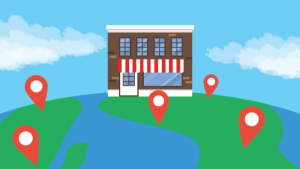 Therefore, Time and location plays a huge role in deciding which Coaching fits you the best
Affordability: Last but not least, you will want the fees of a CET coaching institute to be such that it is in your budget. Some Coaching institutes like CATKing offers customize plans for their students.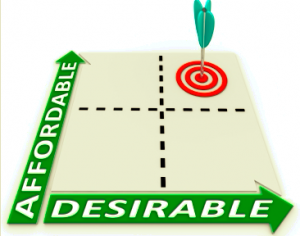 Programs like CET Basic, CET Advance, CET Turbo and CET mocks helps students in deciding the appropriate plan as per the available time and budget.
Also Read: Is IIM the only option through CAT?
There are thousands of CET coaching in the state of Maharashtra itself, but only few of them give special attention to CET. Few big names like TIME, Career Launcher, IMS and CATKing give equal attention to all the exams. Talking about CATKing, it has 5 Centre in Mumbai and has 1 center in Pune and therefore its overall presence in Mumbai gives it an competitive edge over other coaching centers. The coaching provides customized study plans for CET exam which helps students to focus entirely on CET. Workshops, Live Video Sessions, Lectures and Mentorship helps students to perform better.
Also Read: Cracking CAT is Smart Work or Hard Work?
On the other hand, there are local coaching Centre which are only based in some parts of Maharashtra and which only focusses on CET exam. The best example is CETKing which essentially focusses on CET. Other examples include Paathshaala, Prayas, Vidyalankar, Pace, Brilliance etc. These are mainly based in Maharashtra.
Cracking CET exam can help you in getting TOP B schools like JBIMS, SIMSREE, K.J.Somaiya, therefore it is really important to select a right coaching Centre to begin your preparation in the most effective way.
Interesting Reads: CET Quora