Cracking CAT is Smart Work or Hard Work?
Pranay Kothari
Ever wondered why people who work less than you, take less pressure, put less efforts are still able to crack exams like CAT?
No wonder everyone of us wants to crack entrance exams and are ready to do what is required to get into the top management institutes, and there has been no shortcut for hard-work. However, the right strategy and time management always puts you ahead of everyone in the race. Almost everyone of us have been through the phase where we join some education institutes to start our preparation. These institutes provide us with lots of material and mock tests which is sometimes impossible to solve before the actual CAT exam.
Also Read: How much time should one allocate daily to crack the CAT Exam?
The person who does hard-work will try to solve as much of questions as possible and will believe that he/she will secure good marks in the real exam after solving them. They will assume that their result will only depend on the number of hours they have put to solve those questions. In reality they would find that most of the things which they worked upon was useless because only some part came in exam. They would also find themselves in a position where they will have lot of knowledge but find it hard to implement. This situation will put more pressure and ultimately the student will feel mentally exhausted.
Whereas the person who does smart-work will work in a structured way. They will give more value to their time and will work according to their schedule. These students will have the same material which other students have, but they will be focus more on quality rather than quantity. These students will try to build strong foundation by trying to have better understanding of concepts. They will be ready to face challenges during real exam and will be prepared to solve a particular question in more than one way. For them, it is all about getting answers and it doesn't matter which technique or method has to be applied.
Let's take an example of two students A and B. Their exam is just 5 months from now. Both have started preparing for CAT exam at the same time. A is a student who use to study hard and reads a lot of books and give lot of tests. He has set huge target for himself where he will solve all the questions of  quant from 4 different books and also will give 100 mock tests. Student B, believes in doing smart work and therefore did all the level 3 questions after understanding the basics and concepts. He also worked on getting answers through approximation and other tricks. He didn't set a target for himself which was impossible to achieve and therefore he gave some 3 to 4 hours daily. He gave more time on analyzing the questions he did wrong in mock tests. Having the knowledge about the pattern of CAT, he has decided to have a strategy in exam wherein he will know which section has to be started first and how much time should be given to each question. After 6 months results came for CAT and A was just able to score 94 percentile compared to B who scored 99.2 percentile.  B has put less efforts compared to A but still B was able to crack CAT.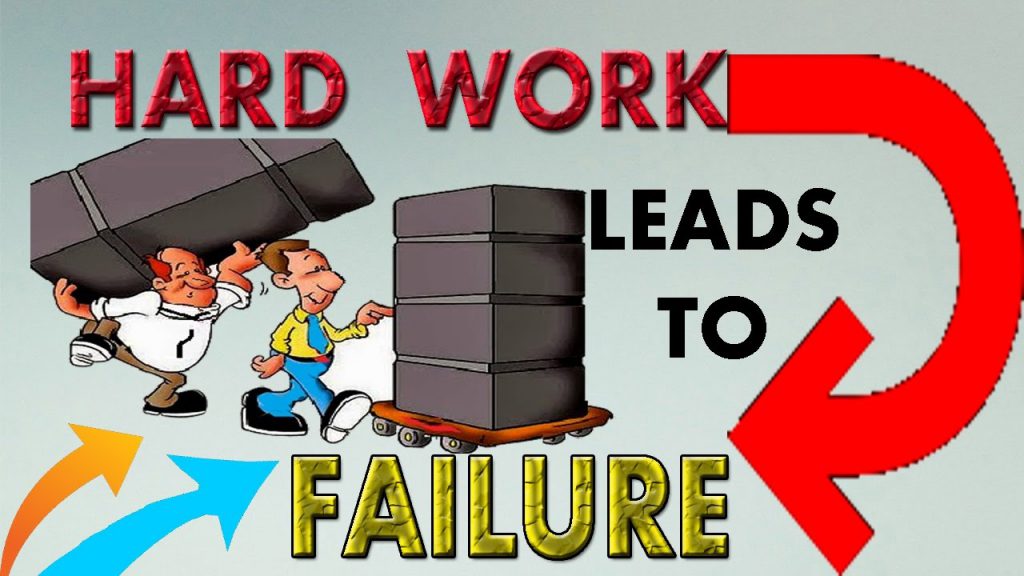 Most of us have the story like A and B where A is a hard-worker who puts all his efforts and set high targets but is not able to complete the target and ultimately ends up getting lower percentile than what he thinks he could achieved, whereas B is the one who gets what he wants because he focusses more on smart work rather than hard work.
Learn CAT Toppers and target 99.99%ile
Hard work with impossible targets or no targets is just the same. Smart work is not an alien concept because it too requires the hard work but doing hard work in isolation, without having structured plan and strategy is a wastage. Today, CAT or any other entrance exams like XAT, NMAT, IIFT has a lot of competition and therefore people who do smart work will always have an edge. Smart work is not a shortcut but is an optimum work required to achieve the desired result. It always gives the competitive edge in entrance exams like CAT where there is huge competition.