How to Tackle TOEFL and GRE?
Aishwarya Pandey
How to Tackle TOEFL and GRE?
The GRE and the TOEFL are two hurdles to cross while applying for graduate programs, especially in the USA. Do not rely on luck nor adopt a carefree attitude while preparing for these 2 tests.
Here are some tips for tackling both these exams: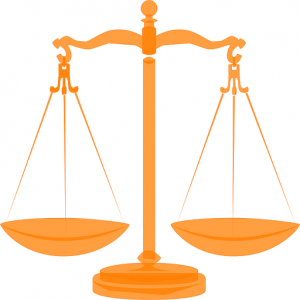 Preparing for GRE
You may devote anywhere between one to three months of preparation.
The first way to help improve your verbal skills is to read all the books you can in your free time. Then practice writing small articles about any topic that interests you. Experts note that developing a liking for the English language is vital for making the preparations for GRE, an enjoyable experience.
Avoid cramming words. Use books on word power by a reputed author like Norman Lewis or coaching institutes like CATKing. Do not be overwhelmed by the girth of the content of such materials; begin reading them, and within a short time, you will gain familiarity with their pattern. Once you begin, do not stop mid-way. Persevere till you finish studying the material. Many students find it an enjoyable experience to master vocabulary.
Download study based apps from leading websites. Some of these apps may feature items like flashcards or practice words. Such apps help students spend time on GRE preparation even while on the go or traveling. Typically they have attractive UI (User Interface), which makes learning fun.
It is not only useful to gain familiarity with new words but also to know what words to use in what context. For instance, some students benefit by going through newspaper apps like the New York Times. Initially, the words used by them may seem confusing, but by reading more, they become fun to read. The words become fixed in your mind.
Practice makes perfect. There is no chance of underestimating the value of practice tests. One can use plenty of practice material available online including many free materials. Do some simple research on Google to find these.
Collect good study material like that offered by CATKing. Target studying around 2000 to 2500 new words.
For the quant section, there is no other strategy than plenty of practice. Learn tips and tricks from tutors. Practice well and take care not to repeat mistakes. Devote the last few minutes for data-interpretation- they are not difficult but only time-consuming.
In this case, you have 2 months of study, devoted the second month to do practice tests to help you judge where you are. In case you are satisfied with your marks, do not give up the pace of study. Initially, you can use free online tests.
Do not skip the AWA section while doing practice tests. Gain experience finishing essays within 20 to 25 minutes.
Develop a game with a friend who is strong in English. For this, exchange 10 words daily for a few months to help you master vocabulary.
Do not leave any questions in the test as there is no negative marking.
Dress comfortably for the test based on weather conditions.
Ace your GRE prep with the best: @GREKing
Preparing for TOEFL
The TOEFL is a cakewalk if you have prepared adequately for the GRE. You can also benefit from watching English sitcoms and movies. You can practice by completing free tests by the ETS which administers both the exams.
TOEFL IBT: How to improve my score?
Experts recommend taking the TOEFL around 8 to 12 days after taking the GRE. This is so that your preparations are still fresh in your mind.
These are some tips on how to tackle GRE and TOEFL.