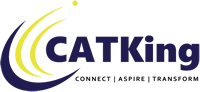 Join the Gang! Win to attend a day in a life at IIM Ahmedabad event!
Top Performers get the Opportunity to win Goodies from IIM A
Total Test Takers
1217
Online Events:957
Offline Events:260
Click on the "Get Started" to take Test & Get a chance to spend a day in IIM A
How it works:
1. Create login Id in 4 steps (Existing CATKing Students can directly login into the system) any students of any coaching institute can give the exam.
2. Take the test.
3. You need to solve 30 questions in 40 minutes.
4. There is no negative marking.
5. The list of toppers will be released on daily basis(25th/26th/27th till 29th Sept 11:59:59 Pm).
6. The topper will get a chance to win a sponsored trip to a day in life of IIM Ahmedabad.
7. The toppers will be listed on daily Ranking and not Overall Ranking.
8. The Result of the Previous day to be declared on the next day till 10 am (24th Result will be announced next day in morning)
9. The waitlisted students are not guaranteed to be selected for the trip the decesion fully depends upon the CATKing Selection Panel.
Gang up to IIMA contest is Over !
This 30 mints test is in lines to Real CAT for Practice , You can still give the test and practice these questions.  
And One Lucky Winner will win Goodies from IIM A(Result to be Announced after every 15 days Time Period)
Terms & Condition
1. The winner will be announced based on merit by the sole discretion of CATKing Educare
2. The candidate must abide by Non Disclosure Agreement (Copyright Issued)
3. Candidate must attempt the exam in a fair manner, any deviation, doubt or misconduct may result in disqualification
4. In case the score are tied (for Winners Shortlisting) the time taken to complete the test will be taken into consideration(one with less time will be rank above the one with more time)
5. Only the top performers to get the chance to go to IIM Ahmedabad
6. All the Participants will get the Participation Certificate the candidates must provide the full name for certificates and if any one dosen't receive the certificates they can drop an email at support@catking.in for the same.
7. By entering the competition entrants warrant that all information submitted by them is true, current, and complete.
8. Train tickets will be provided for travel to Ahmedabad. Reimbursement of upto three-tier AC will be provided on return journey (All the Reimbursement will be made after 2nd of October).
9. Basic and No frills accomodation will be provided nearby IIM Ahmedabad Campus.
10. By entering the competition entrants warrant that all information submitted by them is true, current, and complete.
11. This promotion is in no way sponsored, endorsed or administered by, or associated with, Facebook, Twitter or any other Social Network. You are providing your information to https://www.catking.in and not to any other party. The information provided will be used in conjunction with the following Privacy Policy found at https://www.catking.in/privacy-policy.
12. The Company reserves the right, at its discretion, to change, modify, add, or remove portions of these Terms at any time by posting the amended Terms. Please check these Terms periodically for changes. Your continued use of the site or Services.
Disclaimer
Any one can go to IIMA to take part in the Day in Life @ IIMA , what we are trying to do is taking you along with other Toppers and CATKing Faculty so that we enjoy the journey and eat sleep dream IIMA during those 2 Days .
CATking has NO Association with IIMA apart from regular registration. Fee , this is to motivate everyone to do study more and AIM high and go in a group along with other Toppers of yester years.
Once you are shortlisted or confirmed for the Contest you Can't give the Test Again.
We had 1217 number of students participating in the event . Congratulations to the winners and merit listed candidates . Wait is moved on Day by Day Basis  Any questions/ clarification  you can check the Terms and conditions, write an email to support@catking.in
Final confirmed and Merit Wait list !
Itinerary for 2nd of October
| | | | | | | |
| --- | --- | --- | --- | --- | --- | --- |
| Day | Date | Test Takers | Confirmed Candidate 1 | Confirmed Candidate 2 |  Merit Waitlist Candidate 1 | Merit Waitlist Candidate 2 |
| 1 | 24th September 2019 | 213 | Tanuj Mandil | Kirti | Rajendra | Moin |
Check out the Rank of Candidates for Day 1
| | | | | | | |
| --- | --- | --- | --- | --- | --- | --- |
| Day | Date | Test Takers | Confirmed Candidate 1 | Confirmed Candidate 2 |  Merit Waitlist Candidate 1 | Merit Waitlist Candidate 2 |
| 2 | 25th September 2019 | 150 | Tushar Singh |  Shruthi | Sanket Mahind | Gaurav Jha |
Check out the Rank of Candidates for Day 2
| | | | | | | |
| --- | --- | --- | --- | --- | --- | --- |
| Day | Date | Test Takers | Confirmed Candidate 1 | Confirmed Candidate 2 |  Merit Waitlist Candidate 1 | Merit Waitlist Candidate 2 |
| 3 | 26th September 2019 | 208 | Tanuj Sharma | S. Venkat Rao | Megha | Aditya Kelkar |
Check out the Rank of Candidates for Day 3
| | | | | | | |
| --- | --- | --- | --- | --- | --- | --- |
| Day | Date | Test Takers | Confirmed Candidate 1 | Confirmed Candidate 2 |  Merit Waitlist Candidate 1 | Merit Waitlist Candidate 2 |
| 4 | 27th September 2019 | 166 | Shivang Khare | Prashant | Alka Mishra | Tushar Mahajan |
Check out the Rank of Candidates for Day 4
| | | | | | | |
| --- | --- | --- | --- | --- | --- | --- |
| Day | Date | Test Takers | Confirmed Candidate 1 | Confirmed Candidate 2 |  Merit Waitlist Candidate 1 | Merit Waitlist Candidate 2 |
| 5 | 28th September 2019 | 100 | Akhilesh Eklarkar | Varun gokul | Aryan Sehgal | Jay |
Check out the Rank of Candidates for Day 5
| | | | | | | |
| --- | --- | --- | --- | --- | --- | --- |
| Day | Date | Test Takers | Confirmed Candidate 1 | Confirmed Candidate 2 |  Merit Waitlist Candidate 1 | Merit Waitlist Candidate 2 |
| 6 | 29th September 2019 | 120 | Priya khurana | Tejas Hendre | Megha | Shivdan Choudhary |
Check out the Rank of Candidates for Day 6
Have Questions? Call us on 8999-11-8999