MICAT 2015 to be held on december 20;new changes announced in selection process
Anisha Mukhija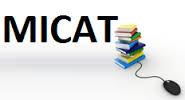 Admissions
Number of seats sanctioned
(With the year of approval for PGDM-C/EX-PGDM-C/FPM-C)
2014-2016
PGDM-C:                   180
Ex PGDM-C:              60
FPM-C:                       08
Number of students admitted under various categories during last two years
(For PGDM-C/EX-PGDM-C/FPM-C)
PGDM-C
2014 – 2016:    158
2015 – 2017:    162
Ex PGDM-C
2008 – 2009:    20
2009 – 2010:    07
FPM- C
2014 – 2017:    07
2015 – 2018:    05
                                             
Number of applications received during last two years
| Year | PGDM-C | Year | Ex PGDM-C | Year | FPM-C |
| --- | --- | --- | --- | --- | --- |
| 2014 – 16 | 6208 | 2009 – 2010 | 27 | 2014 – 2017 | 47 |
| 2015 – 17 | 5538 | 2009 – 2010 | 27 | 2015 – 2018 | 75 |
Admission Criteria
Admission to the PGDM(C) programme requires a Bachelor's degree (in keeping with the 10 + 2 + 3 system) or an equivalent qualification in any discipline recognized by the Association of Indian Universities (AIU). Candidates appearing for final examinations towards a Bachelor's degree (or equivalent) are also eligible to apply.
Selection Process
The MICA Admissions Test (MICAT) is the mandatory entrance exam for MICA's PGDM-C. The MICAT is a validated multidimensional examination which assesses a candidate in areas relevant and crucial for a career in Strategic Marketing and Communication, such as:
• Divergent thinking abilities
• Written communication abilities
• General awareness about contemporary social and industry issues, including areas relevant to media, marketing, advertising and business
• Analytical and verbal abilities
The MICAT also includes psychometric profiling to assess the fit between the candidate and careers in Strategic Marketing and Communication.
Based on the MICAT performance (only), the candidates are further shortlisted and invited for the final round of selection – the Group Exercise (GE) and Personal Interview (PI). The GE offers a platform to assess a candidate's personality, clarity in thought and ability to work in a team. The PI helps understand a candidate's knowledge, determination, maturity and ift into the culture of MICA and the industries it caters to. MICA invites Industry Experts, HR and Business Heads in the PI, to ensure that the skills of the shortlisted candidates are in line with the requirements of the industry.
Admissions Calendar
| | |
| --- | --- |
| E V E N T | D A T E |
| MICAT Registration Opens | September, 2015 |
| MICAT Registration Closes | January, 2016 |
| Issue of MICAT Call Letters | January – February, 2016 |
| MICAT | February, 2016 |
| GE & PI | March / April, 2016 |
| Declaration of Result | April, 2016 |
| Orientation Programme | June, 2016 |
| Session Begins | Last week of June, 2016 |
Application Forms
Online Submission
List of Application and Result
List of candidates called for MICAT, Group Exercise and Personal Interview is displayed on the MICA website. The Final result is also displayed on the Website as well as the final Admission list.