NMAT 22: Ways to Improve your mock score.
Anisha Mukhija
Time. While preparing for NMAT 22 an aspirant set on his journey to make one of the prestigious B-schools. Scoring low percentile can be devastating in the mock tests for an aspirant. However, without being defeated, getting the desired percentile and near your desired percentile should become a constant pursuit.
Your current percentile gives you a little hope of getting admission to top prestigious B-schools. Our team could assure you that your mock percentile can leap. Here are some strategies that would increase your mock score.
Some workout strategies of previous NMAT toppers
Don't stop practising mock test papers. Don't feel down or defeated because of a low percentile. Here are the toppers strategies mentioned below.
1. Attempt regardless of mock test of prior NMAT 22 preparation.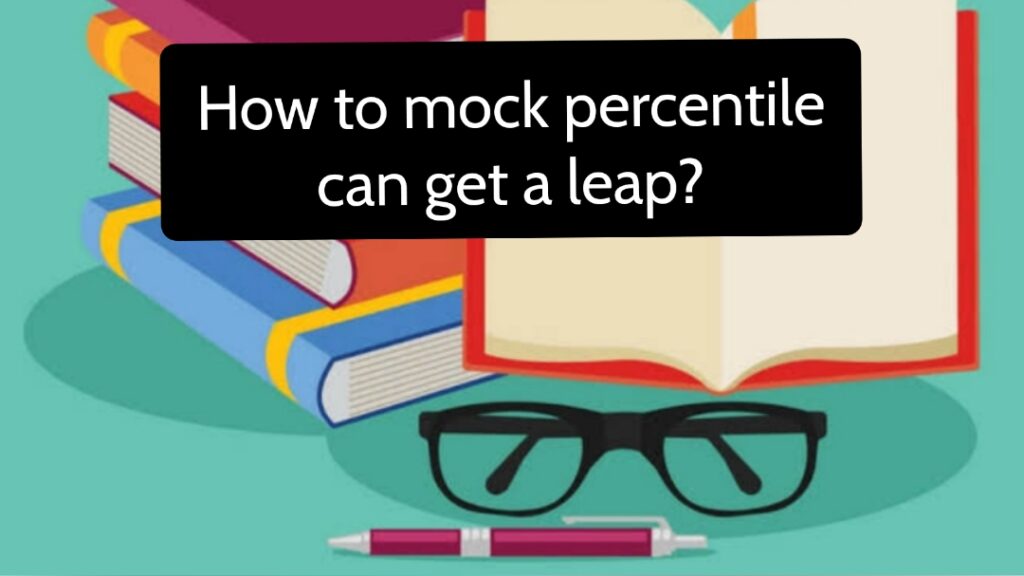 First, clear your basic fundamental concepts. Then take a mock test regardless of what you had prepare so far. Attempting mock test papers and thoroughly analyzing your mock paper is important. Important to increase your score on the mock paper.
Conducting tests helps you to manage time. Solve as many questions as you could attempts as there is no negative marking. Try to manage to attempt maximum questions within the prescribed time limit. There are section-wise time limits also so aspirants need to be quick.
2. As it mocks a test attempt those questions you are 100% sure of.
By answering only those questions you are 100% sure which gives you an idea of your current position. Later you could practice those questions. You have to thoroughly analyze your mistakes. Make a journal of your attempt mock test and mistakes.
Make sure you don't repeat such mistake's in the future. As this is one of the reasons why aspirants score less than the percentile. Keep repeating the same pattern mistakes over and over again.
3. Attempt enough mock test paper for NMAT 22
You should try target to attempt at least one paper every week. Try to solve it on Sunday. Meanwhile, rectify your mistakes and revise your fundamentals. After October you should try to increase your mock test attempts. More than 2 mock test papers your should solve.
However, this would help you to monitor your performance. In this way, you could be strategies for taking the sound test.
4. Thoroughly analyze your mock test.
Taking a mock test paper without analyzing it is like shooting bullets without bothering about whether they hit the target or not. It is equally important to analyze thoroughly your mock test so you couldn't repeat the same mistakes. Analyzing would help you to determine your mistakes. Your performance score will increase.
For improving scores this is a necessary step. Work on unattended questions. Work on unclear concepts. Make sure you don't repeat the same questions mistake in the next mock. Try to improve your performance with every mock.
Here is a weekly schedule that previous NMAT toppers followed to increase their mock score.
STEP 1: First, Conduct a mock test paper.
STEP 2: Re-perform all incorrect or wrong or unattempted questions.
STEP 3: Make a journal of attempting mock test papers and mistakes you made so you could not do that in near future.
STEP 4: Do question-wise analysis. Make five categories in your journal. Namely good Shot, risky Shot, unforced Error, Missed Opportunity, and Well Left.
STEP 5: Clear unattempted questions by clarifying those questions' fundamentals.
STEP 6: Analyze sub-section-wise questions.
STEP 7: Identify your weak areas. Work on your weak areas.
STEP 8: Solve questions related to the weak area. 3-4 times of the week.
STEP 9: Take another mock test paper.
One thing that you must keep in mind during the entire process is that it doesn't matter from where you start, you can always make it where you want to be. Never give up. Never compare. Keep the optimism. Keep improving.
Follow CATKing's social platforms FACEBOOK, INSTAGRAM, and YOUTUBE to stay updated.
Some Tips to attain a leap in the mock test of NMAT 22.
1. Acknowledge the exam pattern and syllabus of NMAT 22.
NMAT exams would test your certain skills as an aspirant. Hence in the remaining time left, the candidate could check NMAT 22 syllabus once again as if any topic or fundamental remains untouched. Analyse your mistakes and mark them according to your difficulty level. Revise and solve more questions to a topic to find tough. Try to keep things journalised that will reduce your anxiety and stress.
Considered exam pattern video. Here are some most important vocabulary words. One should pay attention.  For Quants most difficult and important questions for the exam
2. Revise your fundamentals thoroughly.
While the study highlights the importance and difficult topics. So that later you could clear those concepts. Keep revising your concepts so you could retain concepts whenever you need them. Following NMAT preparation tips on Youtube, you help you to increase your score. For strategies visit https://www.youtube.com/c/RahulCatking.
3. Take regardless NMAT mock test daily.
The significant pro of attempting a mock test paper helps you to analyse your preparation. It would help you to analyse weak and strong areas. By focusing on your weak areas you could increase your mock score.
4. Practice the mock test papers.
NMAT topper highly preferred mock test papers to improve efficiency. Sample papers are considered a self-assessing tool to evaluate. The candidate also gets an understanding of exam patterns and difficulty levels. Then they could easily strategies their plan of action for exams.
5. Focus on speed and time
Focus on your speed while attempting last year's question paper or mock test. As NMAT exams have an overall time limit as well as section-wise time limit prescribed. Aspirants should also consider taken while attempting questions. Try to improve your speed regardless of attempts of mock tests and previous papers.
Conclusion
Considering the above-mentioned things. Don't be hopeless with low mock percentile analyse and work hard on your weak points. For Online coaching considered CATKing Educare. In a word, I would say CATKing NMAT courses and strategies have helped many aspirants to crack the exam. And also to get admissions to the top MBA colleges of India and outside India. Thus, our team will make sure to give you the best service and resources that you need for NMAT 22 exams.
In sum CATking mentors will help you to find your path for admission to your dream college. Always keep these things in your mind and never give up. Never compare. Keep the optimism. Keep improving
TO ENROL ON OUR COURSES NOW!