---
NMAT / NMIMS FAQs
---
NMIMS is one among the quickest growing and therefore the top, private University within the country. It's undergone an incredible transformation since its commencement.
Today, it stands as an outside imposing University with seven specialized faculties and 2 off-Campus operations, with associated intake of over 6000 students and over two hundred full-time college members. From its temporary location at Bhaidas area, it has moved to an out-size complex of over 40000 sq feet where it stands today as a landmark in Vile Parle, an affluent community of urban center.
The candidate must be a graduate with 50% marks or equivalent CGPA in first attempt. Candidates appearing for the final year of bachelor's degree/equivalent qualification examination and those who have completed degree requirements and are awaiting results can also apply subject to clearing the final examination in first attempt with 50% aggregate marks.
The Value of the NMAT by GMAC™ Exam
As a candidate interested in pursuing an MBA or other graduate management degree in India you are faced with an important choice – which test or tests should you take to pursue the career of your dreams. Here are four reasons why you should take the NMAT exam:
It is accepted as an admissions criterion by the leading management institutions in India.
It measures the skills needed to succeed in business school.
It measures the skills needed to succeed in business school. Here are some ways that we drive that confidence:
Taking the test multiple times: You can take the NMAT three times in a given admissions cycle. This gives you the confidence that you have more than a single opportunity to perform your very best.
Choosing the section order: The NMAT allows you to choose the order in which you respond to each of the sections on the test. This allows you to play to your strengths.
You can revise your answers: You can review your answers at the end of each section so you always have the opportunity to revise if you're not sure of your original response.
No negative marking – Sometimes you're just not sure of the right answer on the test and are running out of time. Well you can make an informed guess instead of skipping a question without the fear of a penalty for a wrong answer. The system of no negative marking is in line with global practices.
Finally, it is designed for your convenience
Choosing a date, time and location of your convenience: A long testing window allows you to choose a convenient test date. The 75-day test window opens the first week of October and extends through the third week of December.
Self-scheduling: You can choose your test appointment date, time and location in real-time based on the availability of seats at each test centre.
Register for the NMAT exam from your mobile – allowing you to register anytime and anywhere.
Testing locations – you can choose from any of 27 conveniently located testing centers to take the exam
Sending scores to up to 7 programmes for free. You can choose to select the list of programmes you want to send your scores to before or after taking the exam. Up to 7 programmes are included in your registration fee. However, you will be able to send your scores to more than 7 programmes before or after you register for an additional fee.
Applying to business schools after reviewing results. You can view your results and then decide to apply to business school or retake the test depending on your comfort with the results you've obtained
Easy Registration Steps:
Registration and Payment:
Create an account on nmat.org.in using a valid email address.
Provide contact information, personal, educational and work experience, the list of programmes to send scores, and the ID that you will use at the test centre. Indicate your interest in participating in a search service and agree to the terms and conditions.
Pay the test fee.
Your name and date of birth that you enter on the registration form must exactly match the name and date of birth on your primary and secondary ID.
Choose the schools to send your scores under the "Programme Details" section. Up to 7 programmes are included in your registration fee. An additional fee of INR 200 + applicable taxes will be applied for each programme added in excess of 7 programs.
You must upload a photograph that bears likeness to you and the photograph on your primary ID. This photograph will be included on the admit card that you must bring
Schedule Your Exam
Once your registration is complete and your payment has been received, you will receive an email with your username and password, allowing you to schedule the exam. Candidates will be able to select the date, time slot, and test centre of choice based on the availability of seats. The test slots will be scheduled on a first-come, first-served basis. You will receive a confirmation email once you have scheduled your exam.
| | |
| --- | --- |
| Service | Amount of Fee |
| For Registration (Early) | Rs. 1700 + Applicable Taxes |
| For Late Registration | Rs. 2000 + Applicable Taxes |
| For Retaking NMAT | Rs. 1700 + Applicable Taxes |
| For Rescheduling | Rs. 1000 + Applicable Taxes |
| For sending Additional Score Reports (beyond first seven) | Rs. 200 per Score Report + Applicable Taxes |
---
Follow us on Facebook
---
---
Attend Free NMAT Workshop & take the first step to start preparing for the WIN! Beat competition with Strategy. Book a seat today: 8999-11-8999
---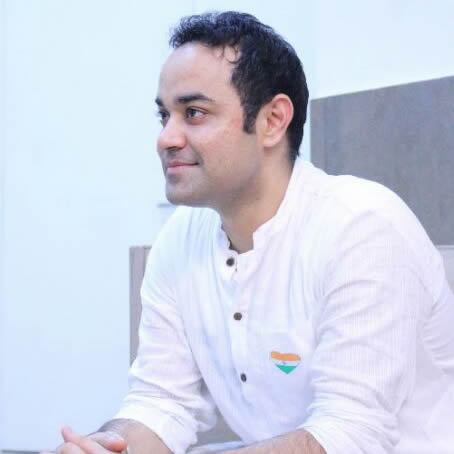 Rahul Singh (Founder & CEO)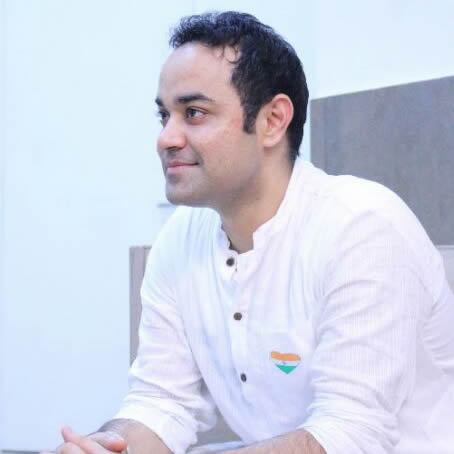 Studied at NIT Surathkal ,SP Jain and Harvard (SPNM) scholar
Previously worked at Wipro and General Electric
"It's the how that makes all the difference."

Anisha Mukhija
Studied at MBA from Narsee Monjee Institute Of Management Studies & Harvard(PMNO)scholar
Previously worked at Henkel and Marico
"In order to succeed, we must first believe that we can."

---
NMAT Registration Process
---
What is NMAT and who conducts this Examination?
NMAT is an entrance examination conducted by NMIMS Management Aptitude Test is a national level entrance examination. This examination is managed by the Graduate Management Aptitude Council (GMAC). It is a postgraduate level examination that's organized to get admission in Master in Business Administration or alternative graduate management degree programs. These programs are offered by varied faculties like the Narsee Monjee Institute of Management Study (NMIMS) and other colleges.
---
NMIMS / NMAT Articles
---

Anisha Mukhija
NMAT is the first step of getting admitted to any MBA Full-Time course at NMIMS Mumbai (and PGDM courses at NMIMS Hyderabad as well [...]