Description
Verbal Maximiser - @5999/- @999/-
Why to enroll for Verbal Maximizer?
500 questions; covering entire verbal syllabus
5 Live workshops to Boost your Scores
The perfect combination of Strategic approach to exams
Comprehensive questions based on actual CAT Questions
Reading Comprehension-Half Time Strategy
Parajumbles simplified
Critical Reasoning the Scientific Way
Verbal Reasoning: Important for all Non CAT Exams
---
What is Verbal Maximizer?
---
Verbal Maximizer helps you to get a hold on your vocabulary and English in general. These days the importance of verbal in various management entrance tests is increasing by the day, Verbal Maximizer helps you to improve your verbal ability skills which will in turn help you to get an over all high score. We highly recommend this to any one and everyone who aims at scoring high in these entrance tests.
Get mentored by CAT Verbal 99%iler to boost your scores by 20 !
---
What are the Salient Features of Verbal Maximizer?
---
Vocabulary
Critical reasoning
Sentence completion/ fill in the blanks
Reading comprehension
Para-jumbles
---
Who will guide you in this whole journey from nothing to a IIM ?
---
Mr. Rahul Singh
Education :
Harvard Business School (SPNM)
MBA :SP Jain Institute of Management & Research
TED Speaker: Inspiring young minds across India with How Simple ideas can create huge impacts.
Awards and Recognition:
Published in Harvard Business School's "The 20 Years of Impact" across the GlobeAwarded for Skill Development & Employability by Times Network, Digital India Summit 2016
Social Entrepreneur Award 2015 by Entrepreneurs India
Awarded by the India Digital Association, for the social impact with the help of technology innovations
Miss Anisha Mukhija
Designation:
Former Management Trainee at Henkel
Education:
Studied at MBA from Narsee Monjee Institute Of Management Studies & Harvard(PMNO)scholar
Achievements:
Co-founder at Sounds of Silence SOS
---
Toppers of CAT @CATKing
---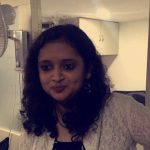 Radhika Sule
Sakshi Gandhi
Vivek Kshirsagar
Neha Rathore
---
What to do if you have any query?
In case of any queries, reach out to us: 8999-11-8999
In case you do not have a bank account to make an online payment, we also accept offline payment.
Drop us an email to know the details: support @catking.in
Comments
Verbal Maximizer
₹3,500.00