SNAP Important Dates and Registration Process
Rahul Singh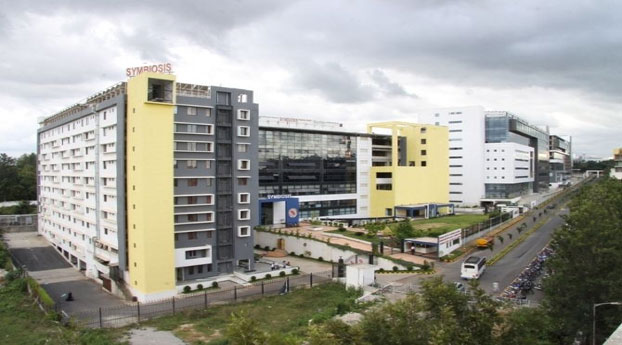 Symbiosis National ability test (SNAP) is a common admission test to hitch varied master's degree programs offered by symbiosis International University (SIU) at varied locations i.e. Pune, Noida, and Bengaluru. Candidates are shortlisted on the idea of their educational profile & SNAP Exam Score. Shortlisted candidates necessitated personal Interaction and Writing Ability test.
Important note

SNAP exam 2015 Registration Date and SNAP 2015 Exam date has been announced by Symbiosis International University. SNAP Exam 2015 will be conducted on December 20, 2015, and SNAP 2015 Registration will begin from August 3rd week.
SNAP 2015 Important Dates
Event
Date Online Registrations for SNAP commences the 3rd week of August 2015
SNAP Exam Registration closes To be announced
SNAP Exam payment closes To be announce
SNAP Exam Admit Card available on website To be announced
SNAP Exam 2015December 20, 2015 – Sunday
The announcement of Result To be announced
Exam Time: 02.00 p.m. – 04.00 p.m.
SNAP 2015 Eligibility Criteria
The candidates should have completed their graduation in any discipline from a statutory university with a minimum of 50% marks (45% for SC/ST candidates) for all the Master of Business Administration Program. The candidate should have completed 21 years of age and needs to be a citizen of India.
NOTE: All those candidates who belong to reserved category are given relaxation in age as per government norm. The candidates who wish to avail relaxation in age should attach all relevant documents to prove their eligibility for relaxation along with the form.
ALso Read: What are best tips to crack the SNAP?
SNAP 2015 Registration Process
The registration fee for SNAP Exam 2015 is Rs 1,500. However, candidates will have to apply for their desired institutes separately, paying the application fee of every institute separately.
Register online on snaptest.org (from September 3, 2014, to November 26, 2014)
Upload your latest scanned color photograph to establish identity.
SNAP Exam 2015: How to apply for the test?
Step I – Online Registration: Register for SNAP exam official site . Fill in the required details and upload latest scanned photograph SNAP ID is generated
Step II – Payment
4 payment options are available
Cash – After online SNAP 2015 registration, take a print out of 'Axis Bank Challan' from SNAP website. This will be in 3 parts. Pay Rs. 1500/- in cash at any Axis Bank branch in your city.
NOTE: Candidate should keep the 'Student copy' as payment receipt. Sign the stamped 'Symbiosis copy' of the 'Axis Bank Challan' and send it to the Symbiosis Test Secretariat.
Demand Draft – Get a DD from any nationalized bank and courier it to the Symbiosis Test Secretariat AddressCredit Card – Make an online payment through using either a Master or Visa cardNet Banking – Transfer the SNAP test fee to the Symbiosis Test Secretariat a/c through Net Banking
Step III – Admit CardPrint the admit card as and when the date is announced.
Preserve this authenticated Admit Card for the further selection processes of individual Institute