Top Colleges for One Year MBA in India
Anisha Mukhija
One-year MBA programmes are designed for working professionals who have worked for more than four years and want to complete an MBA, preferably part-time or online. There are several prominent MBA universities in India that provide one-year MBA programmes, the most prestigious of which is IIM Ahmedabad's MBA-PGPX. One-year MBA programmes are provided in a variety of concentrations to meet the needs of students. Working individuals are flocking to one-year MBA finance programmes. One-year MBA programmes are designed to be comprehensive and encompass the curriculum of a two-year MBA programme; as a result, they are fast-paced and demanding. Aside from MBA programmes, B schools also offer a one-year PGDM programme. Let's Find out the Top Colleges for One Year MBA in India
Start your online CAT  preparation with us now
 List Of Top Colleges For One Year MBA in India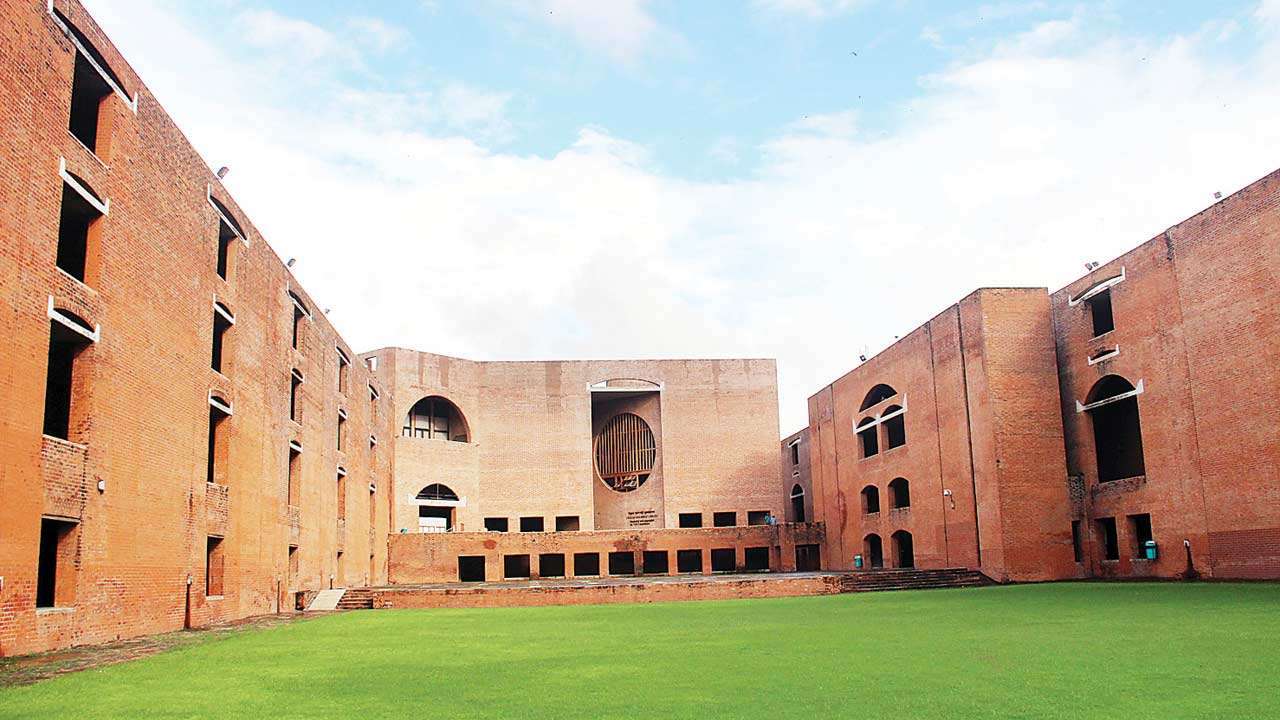 Founded in 1961, IIM Ahmedabad was conceived as an idea of excellence by an eminent scientist of his time- Vikram Sarabhai. The institution is known for having one of the most dedicated faculty pools and academic robustness. After collaborating with the Harvard Business School, IIM A brought about a change in the way they handled management education. They introduced the case-study-based approach for management education, which proved to be quite effective and has become a way of life at the institution. It offers an MBA-PGPx degree for professionals who have 4 years of work experience and Offers MBA fees of 25 lakhs.They generally accept a GMAT score of around 702.
IIM Ahmedabad offers various full-time and part-time postgraduate programs, leading to an MBA degree. It also offers diploma programs. IIMA has affiliations with 78 leading business schools across the world. In 2015–16, 140 students from IIMA spent a semester at affiliate business schools across North America, Europe, Africa, Australia, and the Asia Pacific region, while 87 students from foreign colleges spent a semester at IIMA for the same period. IIMA offers different academic programs and has admission processes and eligibility respectively.
IIM Ahmedabad has reduced its qualifying sectional percentile in CAT from 80 to 70 so that non-engineers who find it difficult to score high in Quant and Data Interpretation can also qualify and can be shortlisted at the 1st stage.
At the 1st Stage Shortlisting for Academic Writing Test (AWT) and Personal Interview (PI) the minimum CAT 2016 Qualifying scores are 70 sectional and 80 overall percentile. In addition to this high weightage of 30% will be awarded to Class 10, 12, and bachelor's degree scores in accordance with different streams of academics.
Fees: Rs. 27,50,000
Exams: GMAT Score(709)
Program: EPGP
Required Work Experience: 5 years
Indian Institute of Management Bangalore (IIM Bangalore or IIMB) is a public business school and Institute of National Importance located in Bangalore, India. IIMB is a globally ranked institute as per the QS World University Rankings and Financial Times Global MBA Rankings. The institute offers Post Graduate, Doctoral, Executive Education, and Certificate Programmes. The MBA program is the flagship program of the institute and is offered in three modes – one-year full time, two-year full time, and executive (weekend). The Post Graduate Programme in Management (PGP), a two-year, full-time residential MBA program, is offered to candidates admitted through the Common Admission Test (CAT). IIM Bangalore offers the Executive Post Graduate Programme in Management (EPGP), a one-year full-time MBA program for candidates admitted through the Graduate Management Admission Test (GMAT).
Location: Hyderabad
Fees: Rs. 34.16 lakh
Exams: GMAT(709)
Program: PGP
Required Work Experience: 2 years
Learn from CAT Toppers and target the best colleges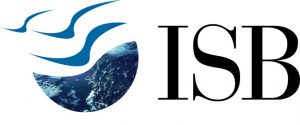 Indian School of Business (ISB) is a private business school established in India in 2001. It has two campuses, in Hyderabad (Telangana) and Mohali (Punjab). It offers certificates in various post-graduate management programs.[6] ISB became the 100th Triple Accredited business school in the world (AMBA, EQUIS, AACSB) upon achieving AMBA accreditation on 12 May 2020. Worldwide, the Financial Times has ranked ISB No. 28 in its Global MBA Ranking 2020. The QS Global 250 MBA Rankings 2020 ranked ISB at No. 98 worldwide and No. 12 in Asia. ISB has secured the 7th position globally in the Forbes Best Business Schools 2019 rankings.
Fees: Rs. 22.5 lakh
Exams: GMAT(675)
Program: PGP-BL
Required Work Experience: 3 years
The Indian Institute of Management Kozhikode (IIM Kozhikode or IIMK) is an autonomous public business school located in Calicut (Kozhikode), Kerala. This institute is one of the top MBA colleges in South India, which was set up in 1996 by the Government of India in collaboration with the State Government of Kerala, is one of the 20 Indian Institutes of Management (IIMs). It was the fifth IIM to be established. The two-year MBA is the flagship education program that aims to prepare young graduates for senior-level positions in the industry. The institute stresses a rigorous evaluation system and a "learning to learn" approach through self-study, group work, open-ended discussions, and real-life projects.
Also Read: Top Profile-based MBA Colleges in India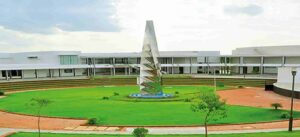 Great Lakes Institute of Management, Chennai, was established in 2004 by the Visionary Management Guru Padma Shri Dr. Bala V Balachandran – JL Kellogg Distinguished Professor of Accounting Information & Management, Kellogg School of Management at Northwestern University, USA. Great Lakes was founded with the objective of creating management professionals equipped to navigate the business challenges of the future. The institute is one of the pioneers in introducing the one-year full-time MBA (PGPM) in India. Great Lakes has also been responsive to changing industry dynamics by being the first to introduce specializations such as Analytics, AI, Machine Learning & Blockchain in management programs. With a global faculty pool, innovative curriculum, application-oriented teaching-learning pedagogy, and strong engagement with corporate leaders, Great Lakes provides a holistic learning experience to its students right from day one.
Great Lakes Institute of Management, Gurgaon, was founded in 2010 as the 2nd campus to Great Lakes Chennai. The Gurgaon campus was strategically set up in the industrial hub of the country – Delhi NCR – to engage extensively with the established Fortune 500s and new-age businesses in the region.
Aspects evaluated together during the application phase:
1. Past Academic Performance
2. Professional Track Record (for candidates with work experience)
3. Application Essay – Statement of Purpose (PGPM Only)
4. Diversity
5. Entrance Test Scores – CAT, XAT, GMAT, CMAT (best score would be considered in case multiple scores are submitted)
Aspects evaluated through AWT:
1. Reasoning Skills
2. Clarity of Thought
3. Written Communication Skills
Aspects evaluated through PI:
1. General & Business/Industry Awareness
2. Attitude, Motivation & Thought Process
3. Initiatives taken during Past Academic days and at Workplace
4. Past achievements
5. Leadership potential
Great Lakes Admissions process in its entirety aims to select well-rounded, highly motivated, and consistently high-performing individuals for its programs solely on the basis of overall merit. The process has no provision for reservations of any kind and all applicants are evaluated on a fair basis. To encourage diversity in class, the Great Lakes Institute of Management also offers diversity and merit-based scholarships worth up to INR 2 Crores for the PGPM program.
Application Deadlines for Admissions 2022
Cycle 2 App. Deadline: PGPM & PGDM: 12th Jan, 2022
Also Read: