5 US Visa you should know about: Study Abroad
Aishwarya Pandey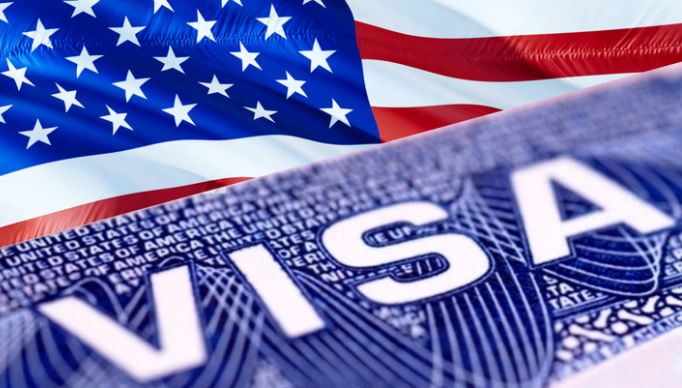 Are you planning to study abroad? Then this is a blog you should continue to read. In this blog, not only will we mention the top five US Visa that you should be aware of. But we will also be giving you tips on how to get them done. So let's get started.
Also Read: https://catking.in/study-abroad/
1) F1 visa
If you plan to study abroad. This is one you would definitely have in mind. In fact, every international student considers this before applying to colleges for graduation or Masters's. According to us travelsdocs.com, an F1 visa is issued to students who are attending an academic program or English language program at a US college or university.
However, it must be kept in mind that this is not permitted an international student for a permanent stay in the USA. In fact, it only provides room for a temporary stay and is a non-immigrant type. Because once you have completed your degree or academic program. You will be expected to leave the country within 60 days. Provided you have not applied for or any other visa like h1b  and have got an approval for the same.
Additional F1 students are required at all times to have a minimum course load of credit hours. ( 9 for Masters and 12 for UG)
2) J-1 Visa
This set of visas caters to National students teachers and scholars who of for exchange programs in the US. The validity of this particular one is till the end of the exchange program. Super example international students trainees from different organizations.
And even research scholars and professors from different institutions can participate in people-to-people programs. And visit the country and stay with this Visa. So, if you have study abroad plans. You should definitely apply for it.
Also Read: https://catking.in/study-abroad-3/
3) M1 visa
A lot of time it so happens that students come from different countries to the USA. For vocational training. These are kind of on the job training. They prepare the students for or the particular job that they have been selected for. Or are aiming for. Is somewhat similar to the F1 visa. In terms of getting it approved. As both of them need to be applied for with the form I-20. Which can be obtained from the designated school official. Thus students with study abroad plans should definitely consider applying for it.
4) H1-B visa
This particular one is known for making headlines. Thus it can be assumed that you already know about it. This is a Visa that every F1 visa holder eyes at. Since it helps a student extend his stay in the US or working purposes. Although it quickly allows 3 years day. It can be extended up to 6 years. Thus, if you are an aspiring student or an existing student having study abroad plans, you must definitely consider applying this.
5) H-4 Visa
This is the kind that will bring a smile to your face. Because it will help your loved ones stay with you as you will see your study abroad plans. Dependents that include spouse and children under 21 years may be issued an H4 visa. Which will allow them to stay with the primary (H1 Visa holder). It must be kept in mind that the validity of the H4 visa is entirely dependent on the H1.
I hope this blog has clear the air. And now you know which visa to apply for. All the best for your study abroad plans!