NMAT topper: All Advice's Required To Appear In Exams.
Anisha Mukhija
The highest NMAT topper scored is 360 marks in the exam. GMAC ( Graduate management admission council) conducts these NMAT exams. NMAT refers to the NMIMS management aptitude test. Only once this NMAT exam is conducted. For admission to top b-schools.
Top NMAT exams are applicable on namely top B-schools. For instance, these are NMIMS, SPJIMR, ISB, IFMR, and many more top b- schools. Soon registration for NMAT 22 will start. Once the official notification is released by GMAC. The most probability it would release in the first week of August.

What is the NMAT exam?
NMAT is a national-level entrance that is applicable worldwide. Even outside India, this NMAT exam is applicable for admission to MBA courses. The origin of the NMAT exam is from the Narsee Monjee Institute of management studies.  Later it was takeover by GMAC. From the NMAT portal aspirants can choose their preferred location and time for the exam. You could conduct this exam 3 times including the first attempt.
Eligibility for NMAT exams.
Aspirants which are eligible for filing NMAT exam forms are as follows.
Indian students can apply for exams and even NRI students can apply if they had stored 600+ in their GMAT.
If aspirants scored more than 50% in their graduation.
For applying for the NMAT exam you must need a bachelor's degree from a recognized university.
Working experience for NMAT exams is not compulsory.
There is no upper age limit for giving exams.
Graduation final year students can also apply. They just need to submit their final year. Provisional certificate at the time of admission.
Registration for NMAT exams.
The process of registration for the NMAT exams form is as follows.
Visit NMAT's official website https://register.nmat.org/ and create your ID.
Fill out exam forms with all relevant ID proofs and fill in all information asked in the exam form.
Choose your dream colleges and b-school where you want admission. Mentioning 5 colleges or b-schools are free. Afterwards, you need to pay INR 300 for each college or b-school.
Upload your passport size photo in JPG/JEPG format.
Pay application fees through debit card, credit card, or net banking.
Select exam mode- home or centre based.
Select 3 security questions and answer those. Keep those questions and their answer remember. Because you will need that during the authentication process.
Book your exam date and book time slot also.
NMAT topper interprets syllabus and pattern of exam first.
NMAT exams syllabus schedule consist of three different sections. These exams test your skill namely Quants, Logical reasoning, and Language skills. Exam administration claims Quant's fundamentals are based on eight-level mathematics.
Quants section mainly focused on arithmetic, data interpretation, algebra, trigonometry, probability, and geometry. Administrative state that this section has a moderate difficulty level. There is a total of 36 questions in this section. There are 12 MCQ questions for arithmetic. 15-16 MCQ questions for data interpretation. And 7-8 MCQ questions for geometry and modern math.
The logical Reasoning section mainly focused on syllogisms, puzzles, family relations, seating arrangement, direction, reasoning, and coding-decoding. The administration claim this section contains easy- moderate question. A total of 36 questions are there to solve. There are  19 MCQ questions on verbal reasoning. And 17 MCQ questions of non-verbal reasoning.
The language skills section mainly focused on comprehensive questions, grammar, vocabulary, idioms, and phrases. Administrative state that this section has a moderate difficulty level. As there are a total of 36 questions in this section. 3 comprehensive questions are having 4 MCQs each. As well as l 14 MCQ questions related to grammar, vocabulary, idioms, and phrases.
NMAT exam pattern.
NMAT is a computer-based exam. Which could conduct in 2 modes- home-based and Centers based exams. For every correct answer, the aspirant would have 1 mark there is no negative marking. There is total 120 minutes time limit and there is also section-wise time allocated. 40 minutes are allocated for the logical reasoning section. 52 minutes for the quant section and 28 minutes for language skills.
Exam paper patterns and questions have been amended after NMAT 2019. Questions have been reduced from 120 to 108.
Once go through the h exam pattern.
What approach NMAT topper should choose for preparation?
Aspirants should go for coaching or he/she could do self-study or take online classes. In spite, everyone chooses different methods for their preparations. As clearing the NMAT exam is not an easy thing. One should have a clear mindset and approach towards their exams. It is very important to have a clear understanding of fundamentals. For cracking NMAT 22 you need to brush up your skills by solving maximum questions.
NMAT 22 Self-study preparation approach.
If  NMAT aspirant preferred to study the self. They can't attend regular classes and could go for self-study. As through previous results analysis, many aspirants NMAT 22 topper choose self-study for their preparations. Else you can attend online coaching. CATKing provides the best online coaching at less rate. You could attend classes online. As you get the best-experienced teacher's guidance. You could follow there following things.
Why to choose CATKing for online coaching?
NMAT Aspirants choose CATKing online coaching. Because they provide the best teachers for concept clarity. Provides you 24*7 support for any doubt or problem. Helps to evaluate your performance and provides you direction. For further reasons aspirant should choose them are as follows.
Provides Live workshops where you could connect to NMAT toppers and mentors.
Clear your doubts anytime. they support their students 24*7 on their dashboard.
Provides weekly/monthly effective study plans.
Provides effective strategies. So that you can increase your performance as well as your skills on their portal.
Work on your weak areas. Increase your vocabulary.
Get to know what topper strategies.
NMAT 22 Face-to-face coaching approach for preparation.
Face-to-face coaching should be started seven to eight months before exams. Some aspirants get a better understanding face to face. They find face-to-face coaching better than taking online or self-studying. They feel more open to asking doubts. Comparing your result with your friends make them challenge to perform better.
NMAT topper exam cracking strategy section-wise.
NMAT exams will begin in October 2022, hence you can plan your timetable efficiently. First, one aspirant should focus on the fundamental basics of each section. Afterwards, start solving problems with simultaneous revision of fundamentals. They prepare their study plan and try to stick to them. Aspirant should. Section strategies and tips are mentioned below.
How is NMAT topper ready for their learning skills section?
NMAT learning skill section consists of 36 MCQ questions. Important topics for learning skills are grammar, comprehension, vocabulary, and para jumbles. Tips NMAT topper use while preparing for this section are as follows.
Must learn some idioms and phrases regularly. Revise them every Sunday and make flashcards for revision.
Learn at least 10 vocabulary daily.  Revise them also with the help of flash cards.
Practice 2-3 hours daily for improvement.
Read novels, newspapers, paragraphs, and books for increasing reading speed.
Clear your basics related to grammar.
Solve as many questions as you can of a different variety.
Considered on mock test solving strategy.
Some most important vocabulary words. One should pay attention.
How does NMAT topper ready their Quant sections?
NMAT Quants section has 36 MCQ questions. Which students have to solve in 54 minutes. There are 16 MCQ questions for data interpretation. There are 20 MCQ questions of arithmetic. Administrative claims that questions are of moderate- difficulty level. Have eight-level mathematics questions. Tips are as follows which have also been followed by the NMAT topper.
First, clear your fundamentals principle of data interpretation and arithmetic.
After that focused on practical problems.
Try to solve at least 30-40 questions daily.
Make a formula sheet, journal and revise it on daily basis.
Then learn short tricks and strategies to fast up your problem-solving speed.
Attempt maximum mock test paper. Then make a journal of attempting mock tests, the time I have taken and mistakes.
Refer to YouTube channels for online study. 
How does NMAT topper ready their logical reasoning section?
NMAT logical reasoning section is one of the challenging sections. The aspirant should practice a lot in this section. Administrative also claimed this section questions of moderate – difficulty level. Verbal and non-verbal reasoning questions are included in this section. Tips are as follows which have also been followed by the NMAT topper.
Practice at least 20-30 questions daily of syllogisms, seating arrangement, and family relations.
Make strategies. Also, prepare tricks for solving questions in less time and with more accuracy.
Don't make assumptions because a small detail could change your answer easily.
Make a journal of attempting mock tests and mistakes for better results and improvement.
Join a test series and analysis your performance.
Use diagrams for syllogism questions.
For strategies visit https://www.youtube.com/c/RahulCatking
NMAT topper key point they kept in mind while preparing.
Time management is very important. As your know, there is a section-wise as well as aggregate time limit. That's why it become so important to manage time for exams. For that aspirants should give a maximum mock test and try to increase their strength.
Consistency is very important for exams. The aspirant should regularly solve a different variety of questions in each section daily. Never skip a single day. Keep Evaluating your performance then try to improve it every day.
NMAT 22 Result Interpretation.
The Scorecard of NMAT 22 is declared after the exam by GMAC. The scorecard includes the aspirant's name, date of birth, and application number. And also section-wise as well as an aggregate score of the student. This result is valid for one year. you can apply for 1 year after that you need to give the exam again. Given below the NMAT 22 percentile against the score.
If you score between 235-240 then your percentile would be 99.
If you score between 210-220 then your percentile would be 95+.
If you score between 200-215 then your percentile would be 90+.
Expected NMIMS cut off this year.
Admission to NMIMS colleges is challenging and the dreams of NMAT students. Earlier cut-off of NMIMS colleges was 210+ score and 90+ percentile. This year's expected cut-off NMINS are as follows.

Top 10 NMAT 22 Colleges which accept NMAT scores other than NMIMS.
Top colleges that accept NMAT score are as follow with their cut-off.
Selection Process of NMAT 22 colleges.
The selection process mostly starts after colleges declared their cut-off. Mostly it takes place in January or February 2023. GMAC only handle the examination process. Hence, every college has its selection process.
Most colleges' selection process includes GD-PI rounds. GD-PI rounds for those students who had cleared sectional-wise. Similarly, the overall cut-off limit. Have to go through from GD-PI round for selection or you can say for admission.
Then colleges released their merit list based on NMAT score, GD-PI round, Work experience and graduation marks.
Every college has a different final round for admission.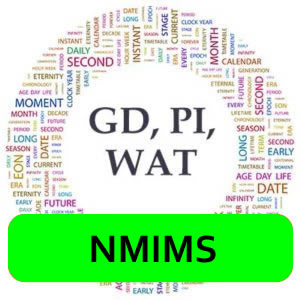 Conclusion.
So by following the above mention tips, strategies and pieces of advice you can crack NMAT 22. NMAT topper also thinks time management and consistency are keys to success. Make your notes, formula sheet and journal for better results.
In a word, I would say our NMAT courses and strategies have helped many aspirants to crack the exam. And also to get admissions to the top MBA colleges of India and outside India. Thus, our team will make sure to give you the best service and resources that you need for NMAT 22 exams.
In sum CATking mentors will help you to find your path for admission to your dream college.
ENROL ON OUR COURSES NOW!