IIM Ahmedabad Convert on 89.67 Percentile
Anisha Mukhija
IIM Ahmedabad Convert on 89.67 Percentile
Vidit Garg IIM Ahmedabad Convert on 89.67 percentile in Common Aptitude Test (CAT)(IIM A, MBA, IIM-A success). What has set the tongues rolling is that he did so being a general category student. His first reaction was of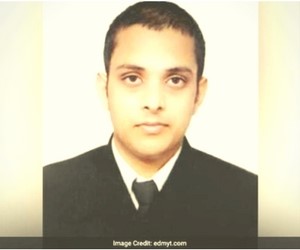 disbelief when he got the call the last week of January. This surprise soon followed a feeling of anxiousness that this wasn't going to be enough to convert his dream call because of a relatively low percentile.
But fate had something else in store for him. He got his final selection letter from the coveted Indian Institute of Management, Ahmedabad. This was his third attempt at CAT and didn't take any coaching this year.
Best courses for CAT preparation
What was done by Vidit in order to taste success?                               After getting a call he did enroll for Personal Interview coaching where he learned to defend all the possible scenarios and for counter questions and the answers which gave him an added advantage over others and develop confidence within him.
He has a Bachelor of Arts Degree from Delhi University.  Once he got the call from IIM-A, he started preparing for more than 10 hours a day during the last 20 days of his preparation. This is what helped him immensely during the final round. His PI and written ability test was similar to what he had practiced. His hard work and as he says that God did it for him! Congratulations Vidit Garg!