Top Agricultural Producing Countries in the World
Anisha Mukhija
Top Agricultural Producing Countries in the World
In any competitive exam, you may find simple questions related to the top Agricultural producing countries and their Agricultural Produce. It would be a good idea to go through some of these important facts so that you don't miss out on the opportunity of scoring these easy few marks.

Food is a major economic commodity, but only a few countries actually outshine at food production. Most agricultural products require a lot of lands, which only the largest countries have in abundance. In fact, the world's four dominant food-producing countries all rank in the top five for total geographic size.
The 4 Top Food-Producing countries:
1. China
China is the world's biggest producer, importer, and consumer of food. Much of China's land is too mountainous or too arid for farming, but the rich soils of the eastern and southern regions are remarkably productive. China also has the world's largest food workforce, with some estimates as high as 315 million laborers. To put this number in viewpoint, the U.S. is the world's third most populous country with 329 million people, as of 2019
2. India
In terms of total calorie content, India is the second-largest food producer in the world. When measured by the total value of agricultural production instead, India drops to fourth place and produces less than half of China's total output. Farm productivity in India is also far lower than in China, the U.S. or Brazil.
3. The United States
No country produces food as efficiently as the U.S. Despite having a significantly smaller workforce than China, the total U.S. agricultural produce is almost as high. Food production is spread across much of the country, but the largest food-producing states include California, Iowa, Texas, Nebraska, and Illinois.
Also read: List of National parks in India
4. Brazil
The Brazilian economy has historically centered on agriculture, particularly sugarcane, dating back to its time as a European colony. At least 31% of Brazil is used as cropland, largely to produce coffee, sugarcane, soybeans, and corn. Brazil is also a major producer of oranges, pineapples, papaya, and coconuts thanks to its warm, fruit-friendly environment. The country also ranks second (behind the U.S.) in total beef output.
Here's a list of the top Agricultural Producing Countries:
| | | | | |
| --- | --- | --- | --- | --- |
| Sr. No. | Agricultural Produce | First | Second | Third |
| 1. | Almond | United States | Spain | Iran |
| 2. | Apple | China | United States | Turkey |
| 3. | Apricot | Turkey | Iran | Uzbekistan |
| 4. | Avocado | Mexico | Dominican Republic | Peru |
| 5. | Banana | India | China | Philippines |
| 6. | Barley | Russia | Ukraine | Australia |
| 7. | Beef | Brazil | United States | China |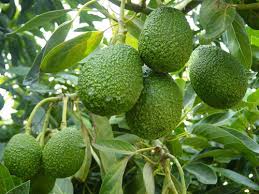 | | | | | |
| --- | --- | --- | --- | --- |
| Sr. No. | Agricultural Produce | First | Second | Third |
| 8. | Beer | China | United States | Brazil |
| 9. | Blueberry | United States | Canada | Poland |
| 10. | Cabbage | China | India | Russia |
| 11. | Carrots and Turnip | China | Uzbekistan | Russia |
| 12. | Cashew Nut | Vietnam | Nigeria | India |
| 13. | Cauliflower and Broccoli | China | India | Spain |
| 14. | Cherry | Turkey | United States | Iran |
| | | | | |
| --- | --- | --- | --- | --- |
| Sr. No. | Agricultural Produce | First | Second | Third |
| 15. | Chest Nut | China | Bolivia | Turkey |
| 16. | Chicken | Brazil | United States | Thailand |
| 17. | Chickpea | India | Australia | Myanmar |
| 18. | Cocoa | Ivory Coast | Ghana | Indonesia |
| 19. | Coconut | Indonesia | Philippines | India |
| 20. | Coffee | Brazil | Vietnam | Colombia |
| 21. | Cotton | China | India | United States |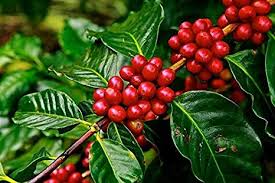 | | | | | |
| --- | --- | --- | --- | --- |
| Sr. No. | Agricultural Produce | First | Second | Third |
| 22. | Cucumber | China | Iran | Turkey |
| 23. | Dry Beans | Myanmar | India | Brazil |
| 24. | Egg | China | United States | India |
| 25. | Eggplant | China | India | Egypt |
| 26. | Ginger | India | China | Nepal |
| 27. | Goat Meat | China | India | Pakistan |
| 28. | Gooseberry | Germany | Russia | Poland |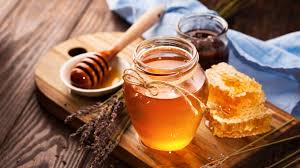 | | | | | |
| --- | --- | --- | --- | --- |
| Sr. No. | Agricultural Produce | First | Second | Third |
| 29. | Grapes | China | Italy | United States |
| 30. | Green Bean | China | Indonesia | Turkey |
| 31. | Honey | China | Turkey | USA |
| 32. | Jute | India | Bangladesh | China |
| 33. | Kiwifruit | China | Italy | New Zealand |
| 34. | Lemon | India | Mexico | Argentina |
| 35. | Lettuce | China | United States | India |
| | | | | |
| --- | --- | --- | --- | --- |
| Sr. No. | Agricultural Produce | First | Second | Third |
| 36. | Maize | United States | China | Brazil |
| 37. | Mango | India | China | Thailand |
| 38. | Milk | India | United States | China |
| 39. | Oats | Russia | Canada | Poland |
| 40. | Okra | India | Nigeria | Sudan |
| 41. | Olive | Spain | Italy | Greece |
| 42. | Onion | China | India | USA |
| | | | | |
| --- | --- | --- | --- | --- |
| Sr. No. | Agricultural Produce | First | Second | Third |
| 43. | Oranges | Brazil | China | India |
| 44. | Papaya | India | Brazil | Mexico |
| 45. | Peanut | China | India | Nigeria |
| 46. | Pear | China | Argentina | United States |
| 47. | Pineapple | Costa Rica | Brazil | Philippines |
| 48. | Plum | China | Serbia | USA |
| 49. | Pork | China | United States | Germany |
| | | | | |
| --- | --- | --- | --- | --- |
| Sr. No. | Agricultural Produce | First | Second | Third |
| 50. | Potato | China | India | Russia |
| 51. | Pulses | India | China | USA |
| 52. | Pumpkin | China | India | Russia |
| 53. | Raspberry | Russia | United States | Poland |
| 54. | Rice | China | India | Indonesia |
| 55. | Rubber | Thailand | Indonesia | Malaysia |
| 56. | Sesame | Tanzania | Myanmar | India |
| | | | | |
| --- | --- | --- | --- | --- |
| Sr. No. | Agricultural Produce | First | Second | Third |
| 57. | Silk | China | India | Uzbekistan |
| 58. | Soybean | United States | Brazil | Argentina |
| 59. | Spinach | China | United States | Japan |
| 60. | Strawberry | China | United States | Mexico |
| 61. | Sugarcane | Brazil | India | China |
| 62. | Sweet Potato | China | Nigeria | Tanzania |
| 63. | Tea | China | India | Kenya |
| | | | | |
| --- | --- | --- | --- | --- |
| Sr. No. | Agricultural Produce | First | Second | Third |
| 64. | Tobacco | China | Brazil | India |
| 65. | Tomato | China | India | United States |
| 66. | Walnut | China | Iran | United States |
| 67. | Watermelon | China | Turkey | Iran |
| 68. | Wheat | China | India | Russia |
| 69. | Wine | Italy | France | Spain |
| 70. | Wool | Australia | China | USA |
Also Read: Basic General Awareness for MBA