---
How to crack CAT? Live Workshop with Sumit Sir
---

Meet Sumit Sir this Saturday
Why you should attend this CAT Workshop?
How to crack CAT exam?
How to start your preparation for CAT + Non CAT exam?
Which exams you should target along with CAT?
Q/A Session
Steps to Attend the Workshop:
Step 1: Submit your details
Step 2: Register or Login CATKing Dashboard
Step 3: Click on Learn Tab
Step 4: Click on "How to Crack CAT Workshop"
Workshop Schedule
🗓️ 3rd June, Saturday
⏱️ 6:00 PM
📍 Online Workshop
IMP: Limited seats only, we close the registrations on Saturday 5:30 PM
See you all soon,
Team CATKing
---
Our Toppers!
---
Prachodaya, IIM Ahmedabad
Rahul Sir, I would like to share with you that I have finally made it to the Indian Institute of Management Ahmedabad (IIMA) and am now part of their prestigious PGP program.
Your unending support has propelled me to work hard and improve and hence all of this would not have been possible without you. Thanks for being a pillar and pushing me to do better!
Anisha Mam thanks for being so approachable that I could rely on you to ask the stupidest jokes
Prachodaya Das, IIM Ahmedabad
Angshuman, IIM Kozhikode
It was a wonderful learning experience with CATKing. Anisha Ma'am and Rahul Sir were very supportive throughout the preparation journey and constantly kept motivating. They played a pivotal role on my journey to IIM-Kozhikode, especially during the GDPI rounds. Big thanks once again to the whole team.
Angshuman sonowal, IIM Kozhikode
Aditya, IIM Bodhgaya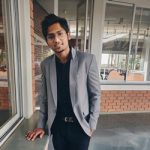 I, Aditya Aher, would like to thank Catking for the immense contribution towards my CAT Journey and helping me to get into one of the Top B-Schools in the country. This was all possible due to Rahul Sir, Anisha Ma'am and all the other faculties of Catking who made sure that we are well equipped with the concepts taught in the class. The Mock Group Discussions, Personal Interviews, WAT, and knowledge-based lectures added a layer to my preparation. I have learnt a lot of things during my Journey with CATKING. Thank You so much!
Aditya Aher, IIM Bodhgaya
Kirti, IIM C
Rahul Sir's verbal Wednesday's were the best and he has helped a lot in verbal as verbal was my weakest section being an engineer and thank you to Anisha Ma'am for all the help and guidance during GDPI.
Kirti Wagh – IIM C
Rashiv, 99 percentile in VARC-CAT
Right from their online mock tests, speedy grievance redressal, the valuable expertise of Rahul Sir and guidance of Anisha Ma'am, the mock GD, theoretical framework for CD and basics of MBA, and grooming one for PI ; CAT King excels in all the aforementioned aspects.
Rashiv Tripathi, 99 percentile in VARC -CAT
Jagesh,CAT 2018 100%iler IIM A, B, C Convert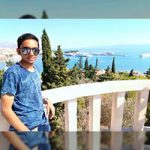 I had joined CATking in June 2018 to get help in the VARC section. Initially, I attended a few classes and one-on-one sessions with Anisha ma'am. This helped me gain familiarity with the kind of questions appearing in CAT and how to go about solving them.
Jagesh Golwala,CAT 2018 100%iler IIM A, B, C Convert 
Shashwat – IIM Lucknow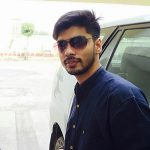 Rahul sir is a rockster; he is excellent with verbal teaching and I enjoyed every bit of it. I loved his webinars since they are always of engaging nature. Overall CATKing was a good experience and I enjoyed every bit of it.
Shashwat – IIM Lucknow
Pyarelal – IIM Ranchi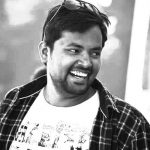 The preparation experience with CATKing was amazing; they know their stuff. They gave me a very clear idea about what needs to be prepared when. I was skeptical about quants however the faculty made sure they would start from the basics & then gradually move to the advance level. I took all the mocks and did a deep-dive analysis for each of them, which helped me score good in actual CAT.
Pyarelal – IIM Ranchi
Prerak – IIM Rohtak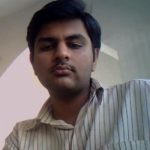 I would like to thank CATKing team and Rahul sir for my IIM convert. I was very fortunate to join CATKing which was not only a good place to study but also helped visualise the life during and post MBA. This was a motivating factor and kept us going. If you are serious about CAT, CATKing is the place to be.
Prerak Thakkar – IIM Rohtak
Piyush – IIM Rohtak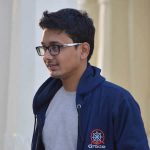 I have been fortunate to have joined CATKing. I had no doubts that this will be the right choice after meeting Rahul Sir. Not only they are good with Verbal but also have great faculty for DI, LR & Quants. The best part is their study material which is very systematic and very close to the actual exams.
Piyush – IIM Rohtak IIM K Call
Keval – IIM Rohtak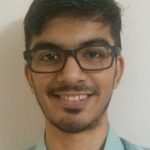 Thanks to CATKing I was able to make it to IIMs; all the lectures are excellent esp the workshop that they conducted just few days before the exams. These workshops are not only filled with tips and tricks but also are full of motivation which is very much required for any student serious about these exams.
Keval Satra – IIM Rohtak – 98.74%ile
Taniya- IIM Indore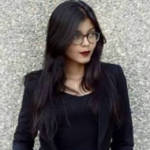 My cat preparation would not be as comprehensive as it has been without CATKing. Their study material, mocks, faculty and support staff all have been excellent. Special thanks to Rahul sir for all the guidance and inputs till the very last day of both exams and GDPI. If you are looking for sturdy support and excellent study material; CATKing is for you.
Taniya Kurve – IIM Indore
Sagar – SP Jain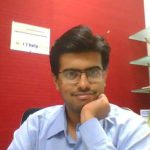 Thanks to CATKing, I was able to make it to a top B-School like SPJain. It is always special to make it to the college of your teacher. Now I can proudly say, I share the same college as that of Rahul Sir. I would also like to thank all the faculty at CATKing esp Ekagra Sir and Anisha ma'am.
Sagar Sant- SP Jain
Tushar – IIM Kashipur
My journey for CAT preparation has been very exciting and the credit of my success goes to all the CATKing Faculty, esp Ekagra sir who resolved all the Quants & DI related doubts. I must also thank Rahul sir who cleared all the fundamental doubts about verbal ability and also kept the students motivated.
Tushar – IIM Kashipur
Kaushal – IIM Raipur 
When the exams approached near, while the other coaching institutes stopped conducting lectures; CATKing started to teach the strategies to do in the exam. This was something which helped me a lot during the last days of the studies. They were very responsive to the students doubts/queries or problems.
Kaushal – IIM Raipur 
Khushboo IIM Lucknow
Rahul Sir and CATKing rocks! They truly know what they are into and are doing a great job by providing the right guidelines to the students aspiring for CAT. Thanks for all the help, I was able to convert IIM L. Keep up the good work.
Khushboo – IIM Lucknow
Piyush – IIM Lucknow
CAT is one of the most crucial exams of one's life and having the right preparation partner goes a long way in this decisive battle. I was fortunate to have CATKing alongside my preparation.
Piyush Bindu IIM L – McKinsey
Jay – IIM Indore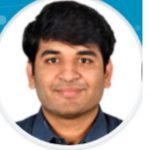 I was a bit nervous before signing up for CAT however the CATKing team was quite helpful in clearing all the doubts. All the faculty played an important role in my preparations. Their last moment tips and tricks were very helpful to boost my prep.
Jay Walendra  – IIM Indore, New IIMs
Rukhsar – IIM Raipur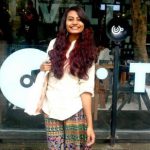 CATKing team and Rahul sir has played an instrumental role in my success in the most competitive exam. The team was just a call away for any doubts or questions which we had. The professors and staff members both helped whenever and wherever needed. Thanks CATKing for a great and much needed mentor-ship & motivation.
Rukhsar – IIM Raipur, Rohtak, Ranchi & MICA
Apoorva – IIM A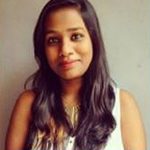 Thanks to CATKing to help me in my preparations. The strategies & tactics provided by them were very effective. Special thanks to Rahul Sir & Anisha ma'am for all the guidance and help in my preparation.
Apoorva – IIM A Call
Jay, SPJain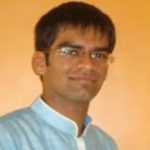 GDPI are always a big challenge, as the competition gets steeper; however, I was lucky to have the CATKing team to mentor me on this very crucial step. Thanks to Rahul sir for his end to end guidance on all the aspects of GDPI.
Jay Satra – IIM A | S | L | I | K & SPJain
Raj, IIM A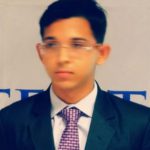 Thanks to the entire CATKing team, who have played an important role in my success to make it to IIM Ahmedabad. I would like to thanks Rahul Sir for his continuous support and motivation till the D-Day.
Raj Doshi – IIM Ahmedabad 
Naynesh – IIM Lucknow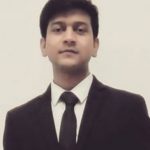 Thanks to CATKing for all the guidance and help for my CAT Preparations. I was very fortunate to get in touch with Rahul sir, who was an excellent mentor; he not only helped me with Verbal ability but also help boost my confidence for the crucial CAT exam.
Naynesh – IIM L Call
Debanjana – IIM Calcutta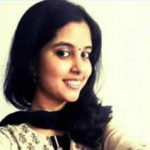 The mentors at CATKing with their teaching methods especially "strategies" were very helpful.
Their support and motivation helped me convert IIM C.  I would like to thank Rahul Sir for conducting lot of Mock GDPI sessions and providing honest feedback.
Debanjana – IIM Calcutta
Jay, IIM B
CATKing was really helpful in my GDPI Preparations for IIMs. Tips and Strategies by Rahul, helped me think through for the entire process, rather than just preparing from the WAT PI point of view.
Jay Gosalia – IIM Bangalore
Sakshi,IIM A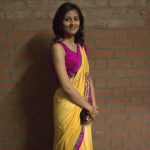 I truly thank CATKing for helping me make it to IIM Ahemdabad, I am thankful to Rahul sir for all the last moment tips & tricks.
Sakshi Gandhi – IIM Ahemdabad
Aftab – IIM Rohtak (Call)
It was a great journey at CATKing. The faculty here are highly knowledgeable, dedicated and never hesitate to explain a concept any number of times, till we are clear with it. Also, the guidance during the GD/PI process was awesome and very informative to crack to grueling PI round. The mock interviews were very helpful. I can vouch for the quality of teaching by the faculty. My success mantra is practice till you cannot get it wrong!
Aftab – IIM Rohtak (Call)
Deepak – IIM Rohtak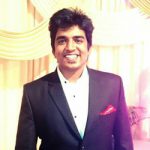 CATKing played a major role in my path to success. Special thanks to Rahul Sir for guiding me throughout in this journey. My success mantra: if you think and believe that you can do it, you will! This helped me boost my confidence.
Deepak – IIM Rohtak, SP Jain, IIFT, NMIMS Mumbai (Calls)
Vivek IIM B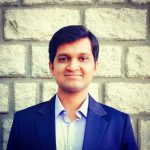 I would like to thank Rahul sir for firing spark in me to prepare for CAT and go for MBA. I was not sure whether to go or not for MBA but introductory session by Rahul sir motivated me and I decided to prepare for CAT. His quote 'Success is the best revenge' kept me motivated throughout my preparation as I wanted to prove a point to someone.
Once again thank you CATKING and Rahul sir for helping me securing much coveted IIM Bangalore seat, the best in India as per HRD rankings. I wish all the best to CATKING and its CAT aspirants.
Vivek – IIM Bangalore
Prathamesh – SPJIMR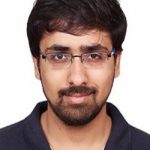 I am very happy with my decision to join CATKing for my MBA entrance preparation. CATKing has excellent faculty who are experts in their respective domains. Rahul Sir's workshops were really helpful for Verbal preparation. Through his workshops, Rahul Sir motivated me every time to work hard and keep pushing myself. Along with hard work, keeping your moral high is equally important when it comes to cracking CAT. Rahul Sir helped me to keep my moral high especially as the CAT exam day was approaching. Ekagra Sir contributed instrumentally in improving my Quant and DI/LR solving skills. CAT exam is just the first step towards getting into your dream school. GD/WAT-PI process plays an important role in the final selection process and the faculty at CATking made sure that I was well prepared for this. I would like to thank Anisha Ma'am and Rahul Sir for conducting lot of Mock GDPI sessions and providing honest feedback. A big thank you to the entire CATKing team!
Prathamesh – SPJIMR & New IIMs
Vaibhav – IIM Shillong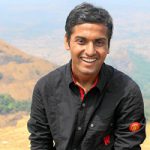 I have been associated with CATKing since I began my journey; since then it has been nothing short of wonders. Coming from a Commerce background I was not particularly strong in Quants/DI or verbal either but the faculty at CATKing helped me gain excellence in these topics at ease especially Ekagra sir's quants shortcuts. My journey in cracking top MBA entrance exams is incomplete without mentioning Rahul Sir who has been constant support and pushing me and believing in me that i can achieve great scores.He has been a true mentor and motivation in this Journey.Last but not the list I would like to thank all the CATKing faculties for their esteemed support.
Vaibhav Shah –  IIM Shillong, NMIMS & MICA
Gaurav – IIM Kashipur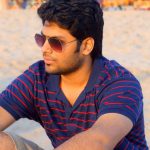 Excellent faculty with every individual being an expert in their subject. Rahul sir is undoubtedly the best teacher for English. Ekagra and Rohit Sir got my quants concept clear & their tips and tricks for solving advanced quants problems was awesome. The best part is that everyone is a MBA grad from one of the best colleges in the country. Workshops conducted for every exam helped understand the the paper the better and crack it smartly. Reaching out students through social media was a big benefit to keep us updated with every event happening. GK sessions held on Facebook was a great way to study the subject. Also, every teacher is a true motivator!
Gaurav – IIM Kashipur 
---
Gear up and Beat your competition with Strategy!
---