Five Mantras to Fight Test Day Doubts.
Aishwarya Pandey
As of late, I came across an article about the amazing connection between contemplation and fixation. The article uncovered how half a month worth of contemplation can prompt an expansion in one's test grades. The takeaway: figure out how to center  and fight your test day doubts and your grade will go up.
It made me think how frequently our center can be wrecked—particularly when we need it most. In my general vicinity, accomplishment on the GRE examination—for all our hand-wringing about vocabulary and thick understanding about the passage—is to a great extent dictated by how well we feel the day of the test. Even, by expansion, how simple it is for us to center. While my strong point is the GRE examination, I'd state this applies no matter how you look at it for test taking. I'll outline my recommendation through the viewpoint of state administered tests, the GRE examination specifically.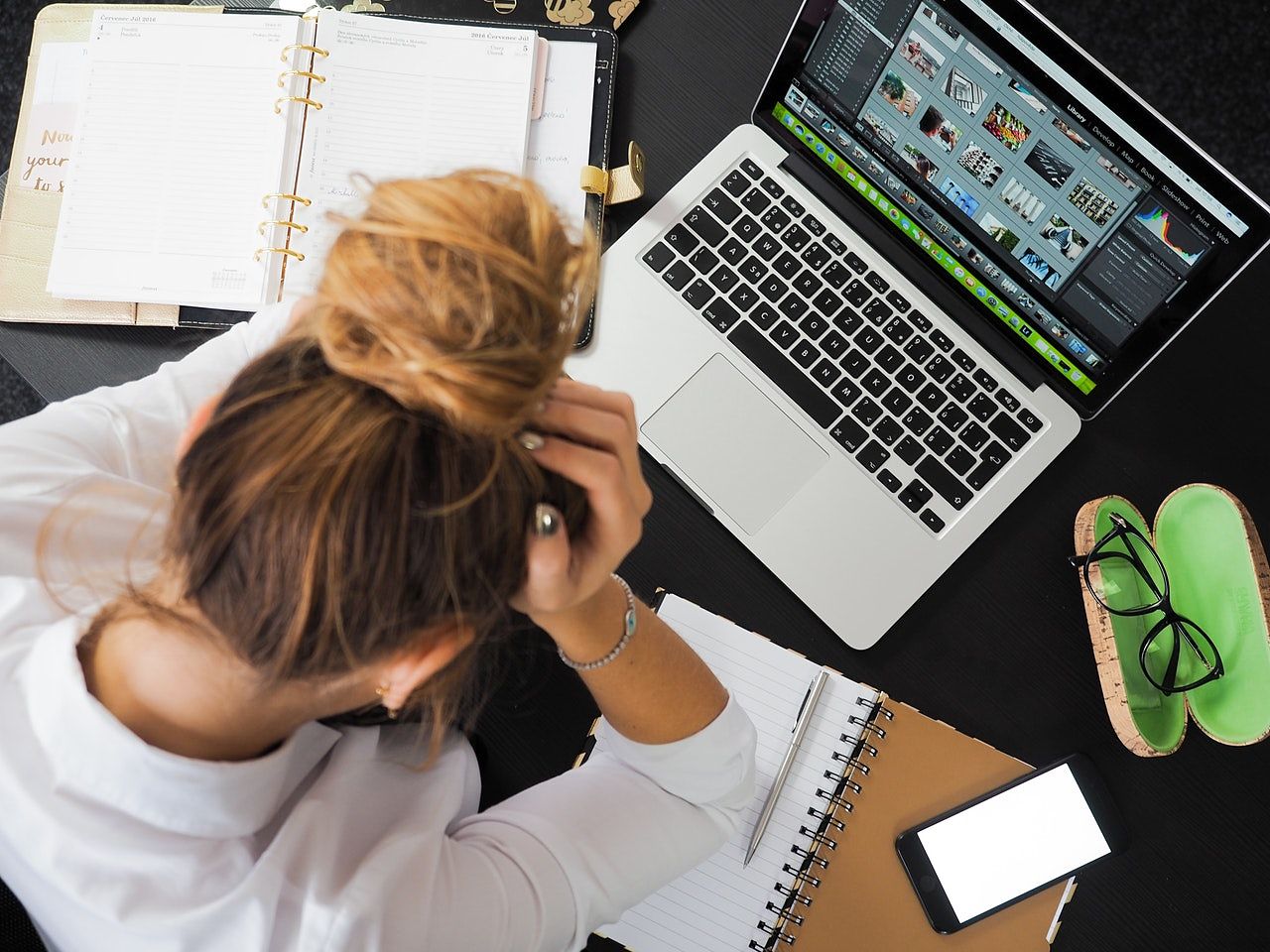 Improve your GRE score with GREKing.
The contemplation article made them lecture the forces of taking when all is said in done. So I'm not going to do that here. Or maybe, I'm going to concentrate on that little voice in our mind that, regardless of how well we rest. How long we've prepared, test day doubts just creep in. We hear the voice in our head saying that the GRE examination is hard, that we ought to have concentrated more.
This voice will even come up when we are battling between explicit answer decisions.
Essentially, our capacity to the center is just as undermined by this internal voice for what it's worth by the overall assault of nerves we are probably going to have test day.
The intensity of positive reasoning
I know—we've perused and heard this so frequently that it has become a buzzword wrapped inside a saying. In any case, figuring out how to supplant the internal voice of antagonism and uncertainty with one that is certain and ready can do wonders. You may sneer, believing that hesitantly changing what you state is invented and not prone to work. In any case, that is the rub: that is the negative voice talking.
Simultaneously, I would prefer not to seem to be absolutely vacuous by heaving feel-great bromides. Think decidedly, fella!. Without giving you some more explicit pointers on the most proficient method to fuse positive speculation during your prep and, in particular, during test day.
The following are five mantras—or positive reasoning mottos—you can say to kill the voice of pessimism.
"Each error is a chance to learn"
During your most noticeably awful minutes and while having test day doubts, while preparing for any test. Even particularly the GRE examination, you will feel slanted to heave the book or PC against the divider. Recollect that regardless of whether you miss an extremely simple inquiry (and truly, even Mike the math virtuoso working at the work area to one side, makes reckless mistakes in math). Doing so is a chance to learn. That is an attempt to all the more likely comprehend what drove you to miss a simple—or even troublesome—issue. With the goal that you can maintain a strategic distance from a similar slip-up later on.
"The state-administered test is a learnable thing"
The GRE examination specifically doesn't test some unvarying quality known as knowledge. You can turn out to be greatly improved at the GRE examination in a brief time-frame. Simply make sure to rehash mantra #2, when that little voice in your mind needs to make statements like "I'm nothing but bad at this."
"Every other person is additionally battling on this extremely thick understanding entry"
The little voice wants to utilize the extremely intense inquiries as confirmation of your alleged incompetence. The thing is nearly everybody finds the intense inquiries extreme. Frequently the individuals who had the option to show up at the right answer were the ones who had the option to kill the negative voice in their minds and ignore it.
Change "I've never been acceptable at math" to "I've gotten such a great amount of better at math"
Numerous understudies relentlessly disclose to themselves that they are nothing but bad in math. Truth be told, it just takes slight trouble in an inquiry to have an understudy hurl their hands and articulate this expression. Yet, that is the thing with math.
Practically we all battle to open up what the inquiry is stating. The individuals who stay positive will have the option to traverse this underlying disarray and see the scientific promising end to present circumstances.
In all actuality regardless of what your identity is you've most likely improved a lot at math since beginning to prepare for your test. So rather than the primary sentence say. "I've gotten much better at math" when you hit an intense quantitative fix.
"On the off chance that I get this inquiry wrong, it is just one inquiry out of many"
Regardless of whether you are going for an ideal score, you can miss an inquiry. The thing is a large number of us accept that we need to respond to each address effectively. Even on the off chance that we don't, it is an unmistakable sign that the test is past our capacity. Actually, these tests are loaded up with problem inquiries; not letting these inquiries menace you and remove you from your musicality. Even rather utilizing the 'skip work', will permit you to keep up your balance on a lot of simpler inquiries.
All the best!!